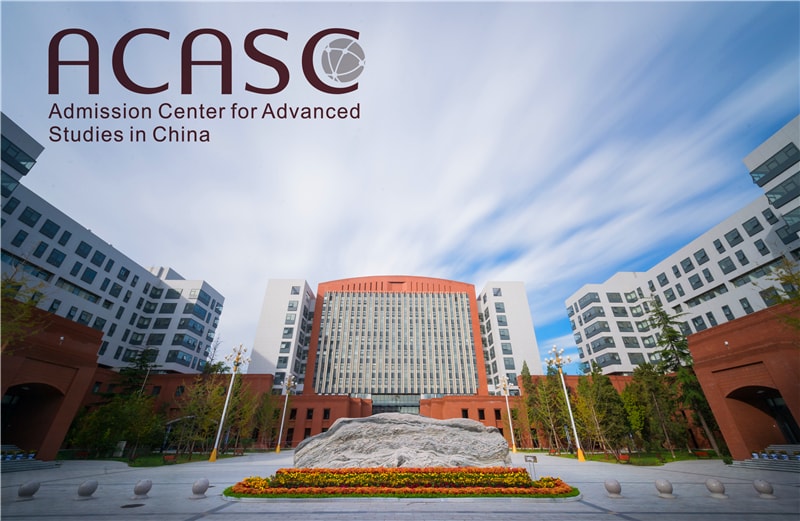 The CNU was established with co-sponsorship by the Beijing Municipal Government and the Ministry of Education in 1954. Its various departments include Literature, Science, Engineering, Management, Education, Foreign Language and Fine Arts. Since its establishment, the CNU has contributed innumerable professionals to various industries. Over the 63 years since its establishment, the CNU has proven to be the ideal base for educating and training teachers for the basic field of education in Beijing and contributing towards the modernization of China.
Presently, the CNU runs 17 primary disciplines which confer doctoral degrees, 101 doctoral programs, 16 postdoctoral research centers, 25 primary disciplines which confer master degrees and 145 masters programs. The CNU also has 4 National Key Disciplines, 1 National Support for Key Disciplines, 8 Beijing Municipal Primary Key Disciplines, 12 Beijing Municipal Secondary Key Disciplines, 2 Beijing Municipal Primary Discipline (in process), 13 Beijing Municipal Secondary Disciplines (under construction), 4 Beijing Municipal Supported Primary Disciplines and 2 Beijing Municipal Interdisciplinary Disciplines. As for the research level, CNU has 1 cultivation base for National Key Laboratory co-sponsored by Province and Ministry of Education, 2 key laboratories of the Ministry of Education, 1 Humanities and Social Science Key College Research Base supervised by the Ministry of Education, 1 Science Research Center of the Ministry of Education, 1 Key Laboratory of the Ministry of Civil Affairs, 1 National Experimental Teaching Demonstration Center, 1 Teaching Center for Virtual Simulation Experiment (National-level) , 1 National and International Technological Cooperation Base,1 National Language Research Base, 1 Beijing Municipal laboratory, 10 Beijing Municipal Key laboratories, 2 Beijing University Science Research Center, 1 research center for engineering technologies of Beijing Municipality, 1 engineering lab of Beijing Municipality, 1 Beijing Social Science and Natural Science Collaborative Innovation and Research Base,4 cultivation bases for Beijing University municipal-level out-school talents, and 7 Beijing Municipal Experimental Teaching Demonstrating Centers, 8 provincial and ministry-level research (college, institution, center) and labs.
There are 30 colleges and departments in CNU. There is a total of 27 colleges and departments here. They include the Colleges of Literature, History, Political Science and Law, Education, Foreign Language Studies, Marxism Education, Management, Music, Fine Art, Mathematics and Science, , Life Science, Resource Environment and Tourism, Information Engineering, , Primary Education, Preschool Education, , Adult Education, International College, Chinese Cultural Education, the Jingjiang College, the Yandu College Departments of Physics, Chemistry and Educational Technology, Liangxiang Campus for Basic Education, the Research Institute of the Culture of Calligraphy of China, Institute of Cultural Studies, , Capital Institute of Basic Education Development and Research, Teaching and Research Department of College English and Teaching and Research Department of Physical Education, and so on. Apart from these, the CNU has 1 major for junior college education, and 57 majors for undergraduate. 100 full-time throughout educated students, among which With 760 full-time junior college students, 10,940 undergraduates, 6592 masters, 712 Ph.Ds., 760 adult education students and 650 international students the total number of students at CNU is 30,185. CNU has formed a multi-dimensional and multi-level operational structure and teaching system covering it all right from the junior college education to undergraduates, masters, Ph. D.s, and post-doctorates, from full-time education to adult education and international education.
There is a total teaching staff of 2,512 at CNU. Among the 1,489 full-time teachers, there are 335 professors, 598 associate professors, 974 Ph.D holders, and 400 master degree holders; those with master degree or above account for 92% of all teachers. A number of influential and famous scholars also lend their expertise to CNU. There are 6 academicians of the Chinese Academy of Science and Chinese Academy of Engineering, 1 academician of the Russian Academy of Engineering, 1 academician of Russian Academy of Natural Science, 4 members of the discipline review group of the Academic Degree Commission of the State Council, 13 members of Discipline Teaching Instruction Committee of the Ministry of Education, 4 professionals selected by the "Thousand Talents Plan", 5 professional selected by the "10,000 Talent Plan" as the leading talent for the first "Hundred, Thousand and Ten Thousand Project" , 1 professionals selected by "10,000 Talent Plan" of The Organizing Department of CCCPC for Young Top Talent Cultivation Program, 12 distinguished professors of Cheung Kong Scholar Program of the Ministry of Education, 1 visiting professor of Cheung Kong Scholar Program of the Ministry of Education, 11 scholars supported by the National Fund for Distinguished Young Scholars, 14 Professors Selected as 2014 Culture Master—"Four Groups " Talent, 12 professionals selected by national "Hundred, Thousand and Ten Thousand Project", 20 professionals selected by Beijing Overseas Talent Concentration Project, 37 Beijing Technology Stars, 9 selected by the Great Scholar Program, and 3 creativity teams of the Ministry of Education. 64 CNU teachers have been recipients of the Zeng Xianzi Teaching Award and the Henry Fok Young Teacher Teaching and Research Award.