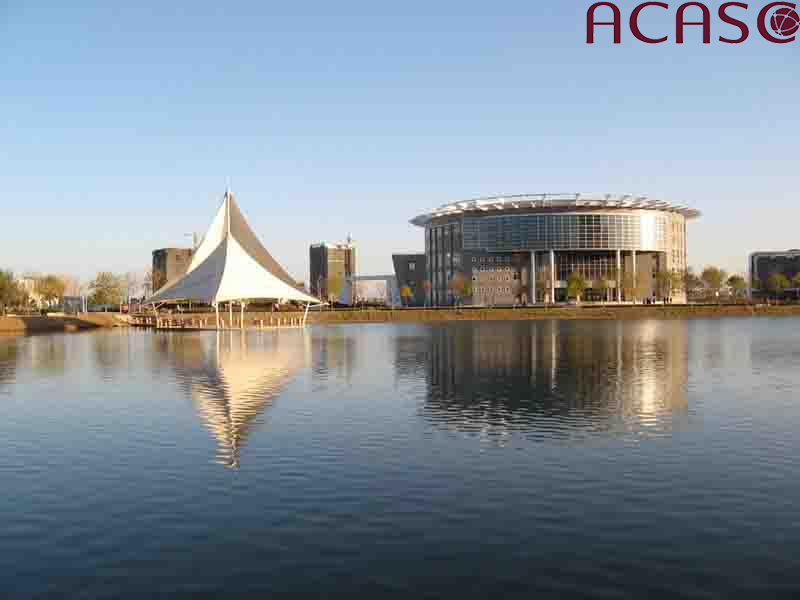 Binzhou Medical University is a common medical university at provincial level in Shandong Province,and its predecessor was the Public Medical School of Shandong University originally established in 1946. The university follows its school-running tradition that "teaching comes first, and quality is prior to any others" and that "the education of man is a fundamental, and moral education has the priority", and puts into practices its university dictum of "benevolent mind and wonderful skills". Sticking to the centeredness on the cultivation of talents and that on the improvement of quality, it has trained more than 61,000 talented people in medicine and medicine-related trades for the society.
Now the university has two campuses,has become the only famous medical university stretching across two school sites, with distinctive school-running characteristics and strength and high quality of education. Binzhou Medical University was qualified of granting master's degree in 2003. In 2006, it passed the undergraduate teaching evaluation of Ministry of Education with outstanding achievements. In 2013, the university was among the first pilot universities of the comprehensive reform of undergraduate programs. It was approved as the demonstration site of special education at the national level, yielding outstanding results in succession in the National Clinical Skills Competition for University Students. It was included in the Shandong Province's construction projects of elite universities centered on the cultivation of applied talents in 2013.
The university covers lands of 2,000 mu (1 mu equates 1/15 hectare) in total, with its floorage accounting for 630,000 square meters. Its fixed assets total 1.25 billion RMB. In particular, its teaching and scientific apparatuses and facility count for 209 million RMB in total; its library has a collection of 2.4 million volumes. At present, the university has two directly affiliated hospitals, 13 indirectly affiliated hospitals, more than 140 teaching hospitals and practical teaching hospitals, and more than 40 teaching bases for medicine-related disciplines.