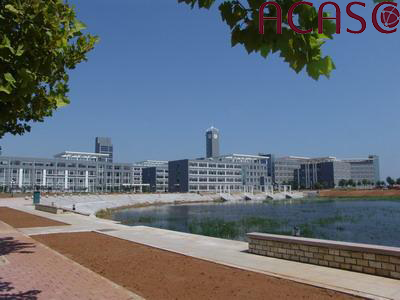 The university has more than 15,800 full-time students, has a staff of 976, including 685 full-time teachers. It boasts 91 professors, 227 associate professors. There are three academicians in working in the university, nine experts (professors) with "Taishan Scholar" entitlement.The university has 11 schools (faculties), 25 undergraduate majors, four characteristic subject construction units of higher education at the level of Ministry of Education, and seven characteristic subjects at provincial level. It boasts the authorization of master's degree conferment in three first-class disciplines and two majors, 35 second-class disciplines, one key discipline authorized by the State Administration of Traditional Chinese Medicine, and six "Taishan Scholar" disciplines. Its key provincial-level disciplines reach eight, with its key diciplines and bases of humanities and social sciences topping 13. There are altogether 27 provincial-level excellent courses and bilingual demonstration courses, three demonstration teaching center, five teaching teams, and one experimental site for talents training.
In the recent five years, the university has been responsible for more than 1,340 research projects, including 56 NSFC projects, 185 provincial projects, published more than 550 monographs and textbooks, over 3,500 papers.
The university has insisted on an open way to run the school, establishing in succession friendly inter-university relationships and scholarly exchange and co-operation relationships with more than 30 universities in the USA, UK, Japan, South Korea, New Zealand and other countries and regions. It has thus made great achievements in personnel exchanges, united cultivation of postgraduates, and projects of united construction.
In future, the university will insist on following the important instruction of the The18th National Congress of the CPC, sticking to the right school-running direction and fully implementing the party's educational policies, the national and provincial plans for long-term educational reforms. In accordance with the general layout and thought of development of "One strategic goal, five strategic points", the university strives to strengthen its development by promoting school-running characteristics, improving the quality of education and teaching standards. Binzhou Medical University will endeavor to build a satisfactory medical university and make greater economic and social contributions to the national and regional development.