Fudan University has four campuses, all in Shanghai. one named Handan Campus is in No.220, Handan Road, Yangpu District. The second named Fenglin Campus is in 138 Yixueyuan Road, Xuhui District. The third named Zhangjiang Campus is in 825 Zhangheng Road, Pudong District. The last named Jiangwan Campus is in 2005 Songhu Road, Yangpu District. Apartment for International Students is in Handan Campus and Fenglin Campus, the accommodation's price is approximately 25-100 RMB/Day.
Moving in one week before registration is allowed

Rent outside campus is allowed

24 hour check-in service

Pay by semester by cash
HOSTEL ROOM
Introductions
Facilities:
private bathroom, air-con, telephone, Air Conditioning, Furniture ,TV, Refrigerator, Microwave (rented), Washer, Dryer, Kitchen and Internet access.
Beddings will be provided for scholarship student and short-term students only.
40 RMB per day for summer or winter vacation accommodation reservation.
Location:
In the northwest of campus.
HOSTEL BATHROOM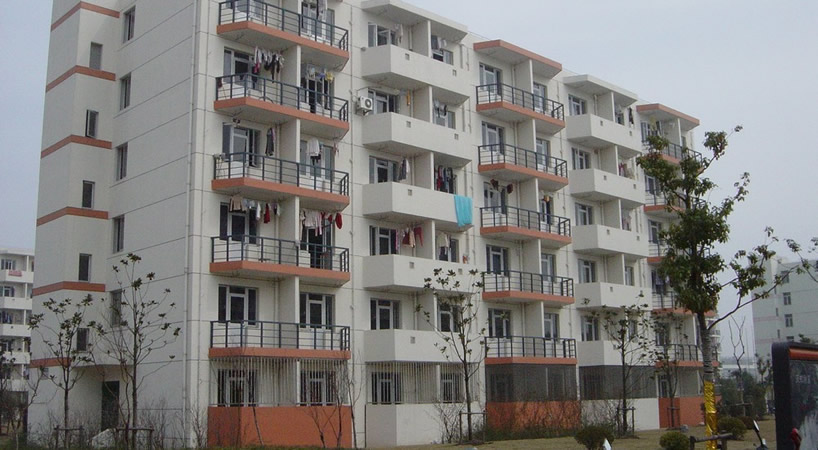 HOSTEL BUILDING