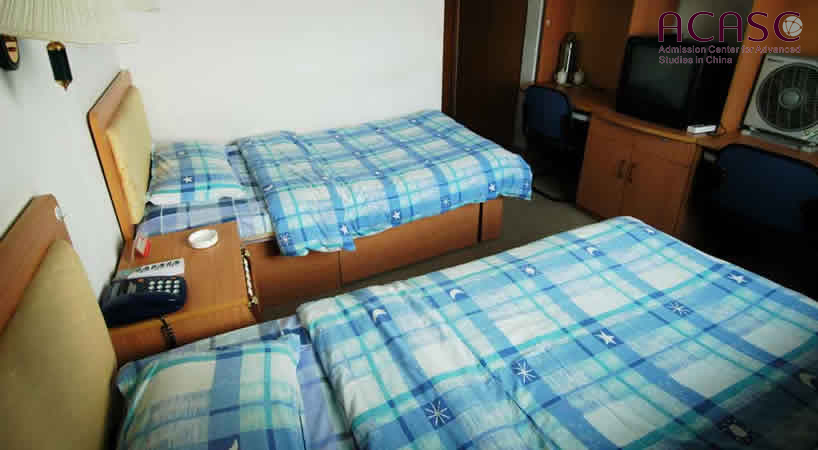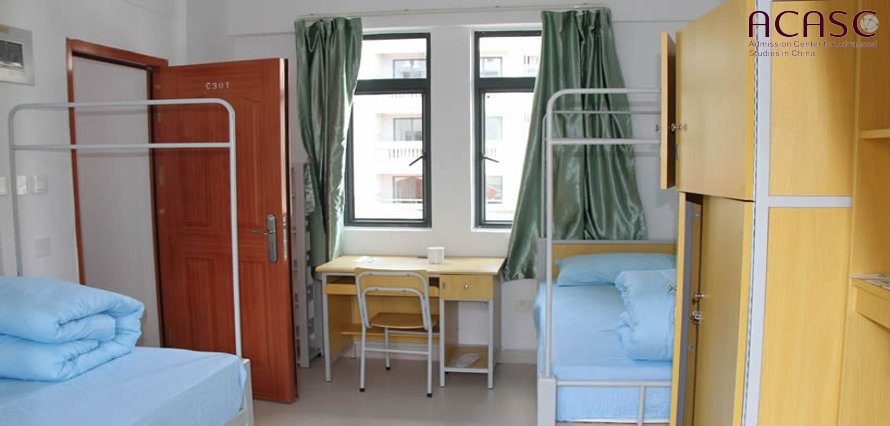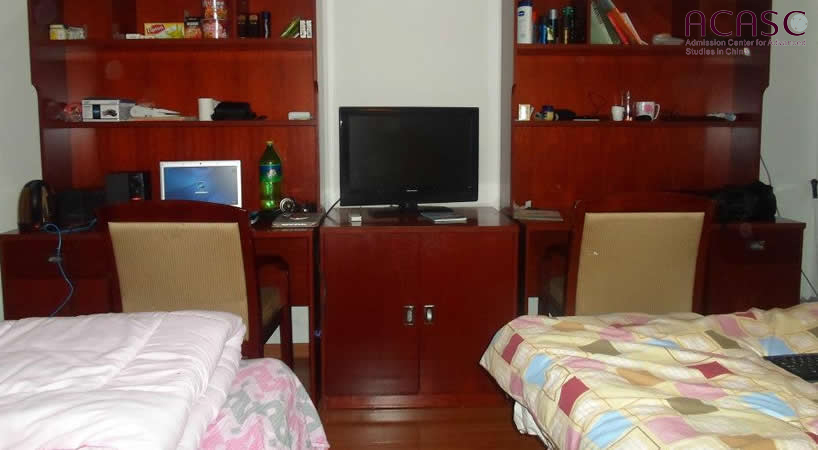 Hostel rooms
Room Type: Single

Residents can use their own private bathrooms and kitchens.

Each room is euqipped with simple furniture and free beddings for the first year.

Due to the adequate amount of vacant rooms, every student is able to be accommodated on their arrival.

One-year lease contract only.

Notice that the annual accommodation fee for most rooms is 6000 Yuan, yet there can be certain exceptional cases with a yearly rent of 5000 Yuan or 7500 Yuan determined by the actual sizes of the rooms you are assigned with.