DORMITORY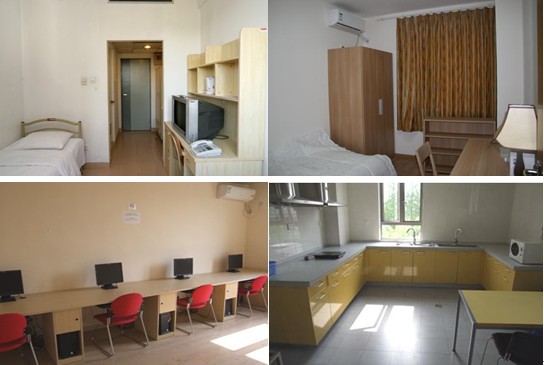 HOSTEL INTERIOR
STUDENT'S ROOM
Located in Jinan, in the north of China, University of Jinan is generally consisted of two campuses: the East Campus and the West Campus. All the international students can live in both of the campuses, and accommodation is very cheap, just about 20~50 RMB per person a day.

The school cannot accept reservation. According to the arrangement of the school, first come first served basis.
Every room is equipped with network, water heater, public washing machine, kitchen. In the single room, you can find the independent toilet, the balcony, desk and chair, wardrobe. In the two bed rooms, you can find a public toilet, desk and chair, wardrobe. However, bedding needs preparing by youself.
The West Campus
The West Campus is the main campus of University of Jinan, is located in the southwest suburbs of Jinan. In the West, overseas students can live in No. 32 student's apartment building and Learn 2 student apartment