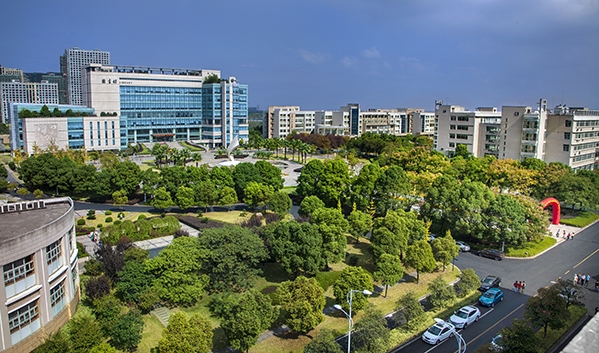 Zhejiang University of Finance and Economics (ZUFE) is situated in the prosperous and picturesque city of Hangzhou, which is well known for its history, culture and scenery. It is a provincial university with special distinction in economics and management, which develops harmoniously with diverse disciplines like literature, law, science, engineering, and art.
ZUFE is a key university in Zhejiang province, well-known for its unique characteristics and advantages. With three modern campuses in and near Hangzhou (Xia-Sha Campus, Wen-Hua Campus and Chang-An Campus), the university occupies a total area of over 153 hectares. All the campuses are equipped with advanced and modern educational facilities. At present, ZUFE has fourteen schools, one physical educational department, one independent college and one continuing educational college. There are five province-level key disciplines, one key social science research base and one key humanities research base. ZUFE has over 1,300 highly-leveraged academic staff and an enrollment of over 26,000 full-time undergraduate and graduate students.
As a creative and dynamic higher educational institution, ZUFE always attaches great importance to international exchanges and cooperation with foreign universities. Up to now we have established close and collaborative relations with 69 universities and research institutions in nearly 20 countries and regions, including the U.S.A, the UK, France, Denmark, Japan, Korea and Australia.
Besides, the university offers scholarships to excellent students. Both ZUFE and Zhejiang provincial government offer various scholarships to outstanding international students, so there are many kinds of scholarships available to international students.
ZUFE is a school full of vigor and vitality. It has been welcoming students from all over the world, and international students have become an integral part of our community on campus. We invite you to visit our website and select academic programs suitable for you. We appreciate your interest, and we hope you will choose to study in our university.