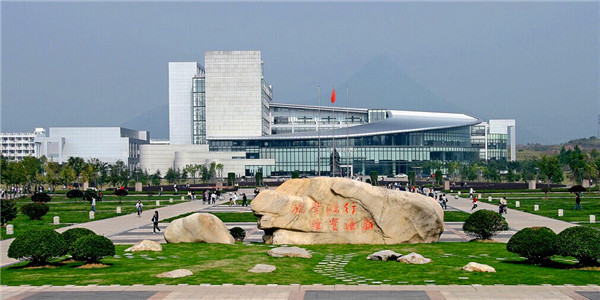 At present, the University claims 24 provincial key disciplines, 6 provincial key construction disciplines, 3 provincial research bases and 63 master's degree programs. ZJNU offers other professional master's programs including M. Ed., MPA, MBA, MSW, MTCSOL, MA for Part-Time Vocational Education and MA of Science in Physical Education.
The libraries at ZJNU have a collection of more than 3,000,000 traditional books and over 1,850,000 online books. 42 laboratories have been established, with a total floor space of 119,000 square meters, including one key laboratory of the Ministry of Education, one national key demonstration center of experiment instruction and 5 provincial key laboratories and key demonstration centers of experiment instruction.The University makes strenuous efforts to open up to the outside world. In recent years, ties of academic exchange and cooperation have been set up between ZJNU and 92 foreign universities and research institutes in 42 countries. In 1996, ZJNU set up a Center for Chinese Language and Culture in Cameroon.
In 1997, the University was authorized to accept short-term and long-term international students. Approved by the Ministry of Education, ZJNU established a Base for Education Assistance and Development in 2004 to undertake human resources development projects for senior educational administrators from other continents. In addition, the University has been authorized to run a center for overseas studies to assist self-funded students to study in foreign countries. In 2007, the University was authorized to accept international students supported by the Chinese Government Scholarship, and established a Confucius Institute in Cameroon and Ukraine respectively.Following the motto of "wisdom with virtue, integrity with innovation", ZJNU is striding forward to build itself into a high-level comprehensive teaching and research university with its own characteristics.