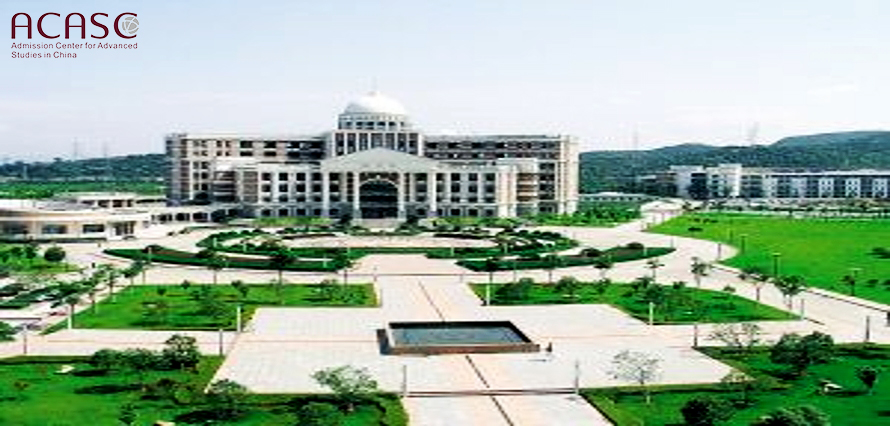 Wenzhou Medical College , located in Wenzhou city, an opening costal city with developed economy, is an institution of higher learning with the main feature program of medicine and harmonious development of other disciplines such as science, technology, arts, management, laws and education.
Wenzhou Medical College, as a key university in Zhejiang province , has the degree- awarding powers for doctoriate degree, master's degree and enginering master's degree and appraisal powers for professional titles. Now the college has become a main base for cultivating the medical talents in Zhejiang province. Over the years WMC graduates' average score and pass rate in National Doctor License Examination occupy top levels among over 100 medical universities in China.
Wenzhou Medical College is composed of three campuses, located respectively at Chashan, Xueyuan Road and Xiushan , covering an area of about 800,000 square meters(1,290 mu) with a floor space of 500,000 square meters. The college library has a collection of about 1280,000 books. It now has over 11900 full-time students and more than 8000 professional staff committed to strengthening discipline construction and research work. It also has 17 affiliated hospitals with about 12000 beds.
Active in internationalization of education in recent years, Wenzhou Medical College has established cooperative relationships with over 62 overseas colleges, universities or academic institutions , carrying out the cooperative activities such as establishing Confucius institute in Thailand , Sino-US joint OD program, staff/student exchange program and cooperative research.
Wenzhou Medical College obtained the qualification of recruiting overseas students in 1993. It has been listed as one of the thirty medical universities which have reached the quality control standards of enrolling overseas students (using English as the medium of instruction) by the Ministry of Education of China.
In April 2006, the School of International Studies of Wenzhou medical College was founded, starting to recruit overseas medical students. Now it is one of the biggest educational institutes for overseas students in Zhajiang Province. The School of International Studies of Wenzhou Medical College offers two undergraduate programs—bachelor of MBBS and bachelor of BDS to the overseas students. It has enrolled 458 overseas students coming from over 40 countries of Asia, Africa, Europe, America and Australia. At the same time, every year around 105 non-degree students are recruited from our cooperation institutes abroad.
Aimed at promoting friendly relationship with cooperation institutes and enhancing the understanding of the Chinese language and culture among world Chinese learners as well as providing good learning conditions for them, Wenzhou Medical College established two"Confucius Institute"—Confucius Institute at Burapha university in Thailand and Confucius Institute at SUNY College of Optometry in the USA. The Confucius Institutes expand exchange and cooperation abroad in the field of Chinese language teaching, Chinese culture and Traditional Chinese Medicine.