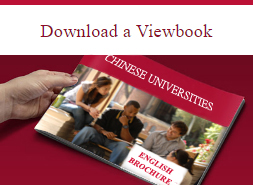 Upon the founding of the People's Republic of China, there was a huge demand for Russian-proficient professionals who could help with learning the experience of socialist construction from the former Soviet Union. Based on the proposal of Chen Yi, then mayor of Shanghai, the then East China Bureau of the CPC Central Committee and the Shanghai Municipal CPC Committee decided that a Russian school be established in Shanghai as an affiliate to the fourth division of East China People's Revolution University.
The school was then founded in December 1949 as the PRC's first foreign language school. Jiang Chunfang, a well-known veteran Russian translator and then head of Times Publishing House, was appointed by the Shanghai CPC Committee as the school's first president. Its campus was first located on Baoshan Road, where there was one of the campuses of the former Jinan University.
The newly-born Shanghai Russian School was mono-disciplinary, specializing in Russian language and Russian and Soviet literature. Its graduates mainly worked as translators and interpreters as well as Russian teachers.
In 1950, in response to China's need for professionals in diplomacy and international trade, the school began to run English programs and was renamed Shanghai Foreign Language College affiliated to East China People's Revolution University. Its campus was moved to Tiyuhui Road East (site of another campus of the former Jinan University) where SISU's Hongkou Campus is now located. In April 1951, a Department of Oriental Languages and Literatures was set up to offer Burmese, Vietnamese and Indonesian programs. In March 1952, around 150 students from Nanjing Foreign Language College affiliated with the Political Department of the PLA East China Military Area were transferred to Shanghai Foreign Language College. As of August 1952, Shanghai Foreign Language College became a fully-fledged college offering programs in 5 languages, namely, Russian, English, Burmese, Vietnamese and Indonesian.
Starting from the second half of 1952, a national college enrollment system was launched and a nationwide adjustment to departments of China's institutions of higher education was carried out by the Ministry of Education. As a result, the Department of Oriental Languages and Literatures of Shanghai Foreign Language College was transferred to Peking University, and the college was renamed Shanghai Russian College in September 1952 and started to offer a three-year program. In the same year, the first group of experts from the former Soviet Union was engaged to work at the college, directing the compiling of A Russian Reader and Russian conversation textbooks.
During this period, the college transformed its teaching system from training to education. Specifically, the concept of formal education was redefined; the faculty was reorganized and consolidated with the comprehensive teaching and research section abandoned and replaced by ten teaching and research groups focused on courses for specific purposes, including practice, translation, literary history and linguistics; new syllabuses were drawn up; and a student administration system was established and proved successful.
As of June 1956, the faculty consisted of 241 teachers, including 90 from the former Soviet Union and 151 Chinese, and a total of 3,998 students were enrolled in seven grades, among which 2,087 graduated to work as Russian professionals on different posts for the country.
Approved by the State Council in 1956, the University was officially renamed Shanghai Foreign Language Institute with the faculty reorganized to consist of English, French and German programs offering a 4-year undergraduate education. On September 12th 1963, it was listed by the central government as a national key university directly under the Ministry of Education.
Since the adoption of the reform and opening up policy in the late 1970s, China has witnessed expanded diplomatic work and international exchange, thus generating an urgent demand for foreign language professionals. In 1982, the Institute began to work on the transformation of the mono-disciplinary foreign language institute into a multidisciplinary application-oriented university. Subsequently new majors have been added since 1983, including international journalism, international trade, international economic law, international accounting, TCFL (Teaching Chinese as a Foreign Language), foreign affairs management, journalism & technology, and so on. These majors are designed to provide students with not only proficiency in one or two foreign languages, but also professional knowledge and skills in applied disciplines and the ability to solve problems independently. In the meantime, the Institute also worked on upgrading and enhancing its education system and structure. In September 1983, it received the approval of the State Council Academic Degrees Committee to grant doctoral degrees in English and Russian programs.
In 1993, under the guidance of the State Education Commission (now Ministry of Education) and Shanghai Municipal Government, it became one of the first universities and colleges in China to adopt a new tuition system incorporating scholarships and student loans. In addition, the Institute furthered its educational reform to ensure that China's foreign language education better serves the needs of socialist economic construction as well as foreign affairs, international trade and cultural exchanges.okm0
poibn
Approved by the State Education Commission in 1994, the Institute was officially renamed Shanghai International Studies University (SISU) and listed as one of the first universities jointly supervised by the State Education Commission and the Municipality of Shanghai. In 1996, SISU passed the evaluation process of "Project 211" directed by the State Education Commission, and became one of the nation's "100 key universities for the 21st century."
A new campus was built in 2000 in Shanghai's Songjiang University Town and all undergraduate students and then 1st year postgraduate students moved in. Our Songjiang Campus boasts a host of foreign-style buildings, and is becoming a base and cradle for fostering high-quality international talents.
In January 2007, "Integrity, Vision and Academic Excellence", the new SISU motto that embodies the university's spirit, was created.
Over the past 65 years SISU has grown from a mono-disciplinary Russian school into a multi-disciplinary foreign language institute and now is becoming a highly prestigious international university. We have provided the country with numerous professional talents who have left their footprints all over the world and contributed significantly to China's economic and social development and to the promotion of friendly exchange with people around the world.