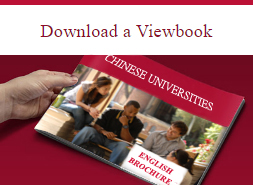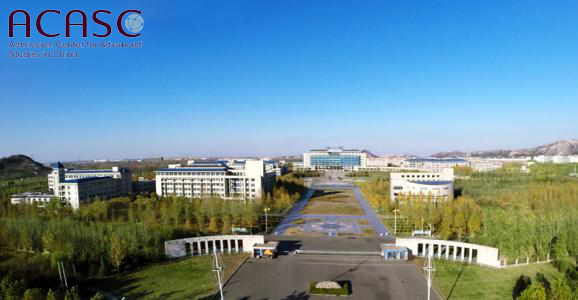 Founded in 1958, formerly Shandong College of Traditional Chinese Medicine, Shandong University of Traditional Chinese Medicine, is one of the provincial key universities and one of the seven TCM universities among the nearly 30 TCM higher-learning institutions in China.
The university is located in Jinan City. Its original site lies at the north foot of the beautiful Thousand-Buddha Mountain, covering an area of 146,666 square meters including a floor space of 157,000 square meters; the new site of the university is under construction, extending over an area of 11,148,666 square meters including a floor space of 480,000 square meters. The library owns a collection of over 825,300 volumes. It has set up a campus computer network with access to Internet.
With TCM disciplines as the maim body in tune with the development of the other disciplines, the university has formed a scientific academic structure. At present, the university has 13 schools and 2 departments; 2 state key specialties, 2 post-doctoral mobile stations, 15 doctoral specialties, 26 master's specialties and 20 undergraduate specialties oriented at 36 disciplines.
The university boasts of a strong and qualified teaching faculty, with 59 tutors of doctoral students and 229 tutors of master students; 250 professors and 499 associate professors; and 4 honorary professors (academicians of the Chinese Academy of Science).
The university has formulated a scientific teaching system in clinical practicing. It has 2 affiliated hospitals, 7 unaffiliated hospitals and 97 teaching and practicing bases. Established in July,1955, The First Affiliated Hospital of Shandong University of Traditional Chinese Medicine is recognized as a state's exemplary TCM hospital. Through 50-year development, it has become a modern comprehensive hospital, the top TCM hospital in Shandong Province, with emphasis on medical care, teaching, scientific research, prevention, health care and rehabilitation.
SDUTCM has been focusing on its features construction and excellence, and has formed a batch of dominant and featured disciplines. It now owns 3 state key disciplines, namely Basic Theory of traditional Chinese Medicine, History and Literature of TCM and Traditional Chinese Internal Medicine, 29 State TCM Administration key disciplines, 14 provincial key disciplines, 23 state key specialist clinics, 19 provincial key specialist clinics, 4 state characteristic specialties, namely Traditional Chinese Medicine, Traditional Chinese Materia Medica, Acupuncture and Tuina, and Pharmaceutical Engineering, 1 Education Ministry key reform pilot specialty,11 provincial characteristic specialties, 3 national high-quality open courses, and 33 provincial high-quality courses. SDUTCM has forged numerous first-class scientific research platforms by introducing the Sci-tech and innovation drive. It has 3 post-doctoral stations in the disciplines of traditional Chinese medicine, traditional Chinese Materia medica and combination of TCM and western medicine, 1 Education Ministry key laboratory, 6 State TCM Administration level-3 key laboratories, 2 State TCM Administration key research centers, 2 Shandong provincial key laboratories, 3 Shandong provincial engineering technological research centers, 1 Shandong provincial engineering laboratory.
It leads one collaborative innovation center of Shandong provincial colleges and universities. Since the "National 11th Five-Year Plan" period, SDUTCM has undertaken 1093 scientific research projects at bureau level or above. Amongst them, there are 244 national projects. Since its founding, SDUTCM won 2 awards on the First National Scientific Conference, 3 state Sci-tech advance second prizes, 3 state technical innovation awards, and 13 provincial Sci-tech advance first prizes. SDUTCM has been recognized by the Ministry of Science and Technology as one of the "Technological Supporting Institutions for Promoting the Key Projects of State Sci-tech Achievements", and as one of the "Undertaking Institutions for the Projects of Modernized, Industrialized and Standardized Plantation of Chinese Materia Medica". SDUTCM has one national clinical research base, one national innovation platform of new drug on TCM unit, and one Shandong provincial research base of humanities and social sciences.
On the course of constructing a high-level distinctive TCM university, SDUTCM always upholds the socialism direction, bases on virtues cultivation, develops by innovation, and is oriented by economic growth and social progress. It centers on talents training, focuses on its core TCM disciplines, highlights TCM features, emphasizes cultural inheritance and innovation, strengthens connotation construction, and deepens educational reform, for the purpose of constantly improving talents training quality, comprehensively promoting educational strength, and nurturing qualified builders and reliable successors for Chinese characteristic socialism, with an integrated development in morality, intelligence, sports and arts.