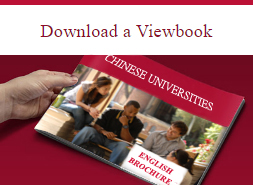 LSTC, (Leshan Teachers College) which was founded originated in 1978, is one of the premier higher educational institutes for teacher education under the Sichuan Educational Commission & Education Bureau in Sichuan Province of China. It is located in the city of Leshan, hometown of world-famous cultural master Guo Moruo, and a unique natural & cultural heritage site in western China.
Situated where three great rivers (Dadu, Mingjiang & Qingyi Rivers) converge, Leshan City is full of beautiful natural sights, and possess a broad range of artistic and historical examples of China's brilliant and long traditional culture. The campus in Leshan City center stands beside the Dadu River across from Leshan Grand Buddha to the east, and is a short distance from Emei Mountain in the west. The campus is built on rivers and heavily-wooded hills, and it is an ideal place for studying and working.
Advantages of School Location
It is located in the city of Leshan, which is 130 km away from Chengdu International airport, and within next 2 year, a new airport will be built here, and there 3 train stations in Leshan Shan, and tree bus staions.also from Leshan port, you can take ship to Shanghai.
Education of Overseas Students
Since 2001, several hundred international students from the U.S.A., Canada, Japan, Holland, Bangladesh, Nigeria, Ghana, South Korea, Thailand etc. have been studying here. Some of them came here learn and study Chinese language & culture only, and others came here for passing HSK test.