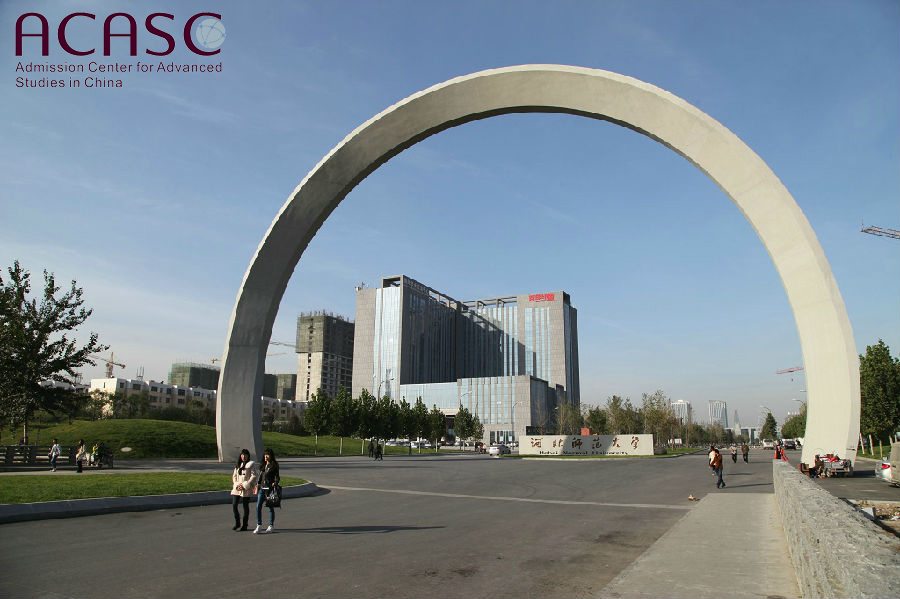 Hebei Normal University is seated in Shijiazhuang City, capital of Hebei Province. It is in the center of North China Plain, with Beijing and Tianjin in the north, the Bohai Sea in the east, and Taihang Mountains in the west. The Beijing-Guangzhou, Shijiazhuang-Dezhou, and Shijiazhuang-Taiyuan railways make it a transportation hub. Shijiazhuang is 285 km from Beijing, or about 1 hour's ride by high-speed train.
Hebei Normal University is a pivotal university in Hebei, and it boasts a history of 110 years. The commitment is building three bridges for students and teachers with the world-known academicians, political leaders and entrepreneurs. Our motto is "Being ambitious in pursuit of truth" , and we truly welcome international students to jointly create a bright future.
Disciplines and Majors
Ten disciplines that cover literature, history, art, economics, management, law, education, science, technology, and philosophy are provided in 21 schools and an independent college (Huihua College). The university offers 100 undergraduate programs, more than 130 master programs under 26 first-class master disciplines, and over 50 doctoral programs under 8 first-class doctoral disciplines. The undergraduate students total 34,694, graduates 4,061 and adult students 16,820.
Teaching Staffs
The university has 420 professors, 960 associate professors, one CAS (Chinese Academy of Sciences) academician, 145 doctoral supervisors and 970 master supervisors.
Facilities
The school campus covers an area of 122 hectares, with a 3.365,000-volume library. The modern and comprehensive library, well-facilitated teaching buildings, advanced teaching instruments, efficient apartment buildings for international students, comprehensive student center, spacious stadium, international standard playground, efficient concert halls, diversified associations and activities, will render your learning more fruitful.
International Exchanges
By far Hebei Normal University has signed agreements of cooperation and exchanges with 67 institutions in 54 foreign countries including the United States, Canada, Peru, Russia, France, Italy, Ukraine, Belgium, Japan, Republic of Korea, Indonesia, Australia, and New Zealand. Now, the university has 300 international students. The overseas education program was initiated in 1987. The international students can apply for Chinese government scholarships and Confucius Institute scholarships.