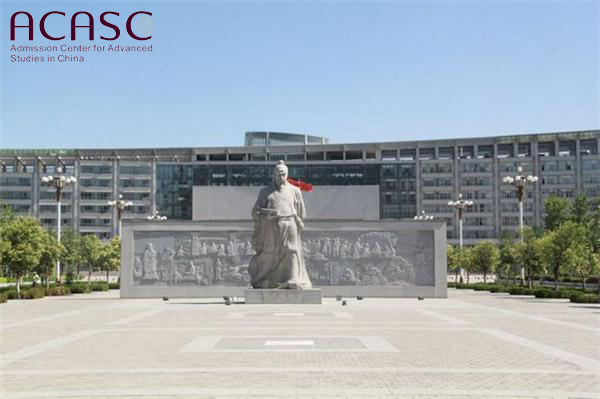 The University has 2512 staff, among them 20 specialists receive special national subsidy, and 22 have provincial celebrity. The university specimen rooms contain over 5,000 herbal and mineral specimen as well as over 1,000 varieties of liwuid-preserved specimen. The University also possesses 20 teaching and research labs including molecular biology lab and well-equipped multimedia lab. The library has a collection of over 829,498 books both from home and abroad. HENAN CHINESE MEDICINE and JOURNAL OF HENAN UNIVERSITY OF TRADITIONAL CHINESE MEDICINE sponsored by the university are put on sale both home and abroad. Under it, there are 3 affiliated hospitals with a total of 1,500 beds, which carry out teaching, medical treatment and research activities. These hospitals, with a good number of famous veteran doctors and sufficient specialists, advanced diagnostic resources and unique therapeutic methods, play a leading part in Chinese medical services within the province. At the same time the university has 83 teaching or practice hospitals within the province. The Henan Training Center for Licensed Pharmacists, which was approved by the state and provincial bureaus of pharmaceutical supervision, undertakes trainings for licensed pharmacists both in and out of the province.
In the nearly half century since it was founded, Henan University of Traditional Chinese Medicine has, owing to its profound Chinese medical deposit, strict school motto, rigorous academic discipline, excellent school spirit and unique campus culture, educated one group of excellent intellectuals after another. The university graduates can be found all over China and the world, some of them are now famous doctors of the local area, some teachers in institutions of higher learning, some well-known scientists, still some presidents of universities or government officials. The university enjoys acclaim both in and outside the province and has made numerous significant achievements and remarkable contribution to the Chinese medical undertakings.
The University faculty is made up of 2522 employees including 98 PhDs, 282 postgraduate instructors, 18 part-time doctoral tutors, and 18 experts receiving special grants from the State Council, 1 professor holding the state-nominated title of "Chinese Medicine Master," and 13 nationally renowned clinical Chinese medicine doctors.
The university has presently over 11000 students including over 250 international students mainly studying Chinese medicine, integrated Chinese and Western medicine, acupuncture and tuina, and orthopedics. The university also enrolls students for Chinese language, medical qigong studies, and clinical practice. HUTCM provides international students with a favorable studying and living condition.