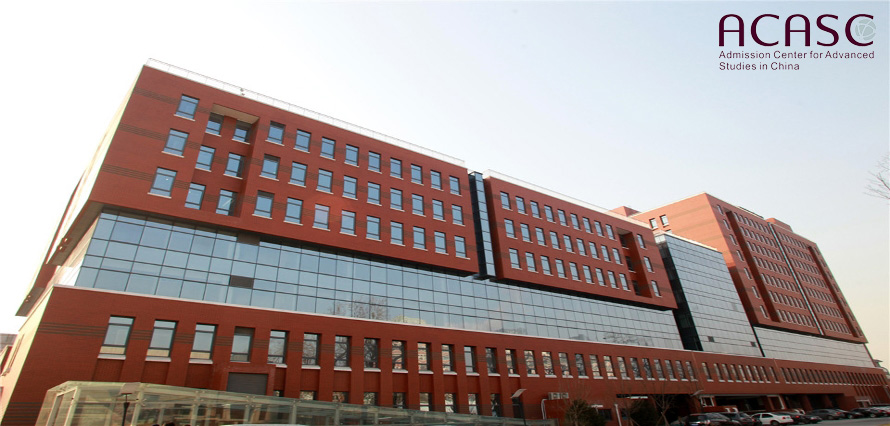 China University of Political Science and Law (CUPL) is a multidisciplinary research university directly under the Ministry of Education. The University focuses on law, accompanied with a variety of other disciplines such as philosophy, economics, literature, science and management. There are two campuses, both in Beijing: Fuxue Road of Changping District and Xueyuan Road of Haidian District.
In its 50 years' development, CUPL has fostered more than 200,000 graduates of different levels, taken part in virtually every legislation activity of the state since its foundation and led the jurisprudence theoretical innovation as well as the legal conceptual renewal of China, representing its international exchanges in the field of law. CUPL now has 14007 full-time students, including 8414 undergraduates, 4324 postgraduates and 248 overseas students. It currently has a faculty of 898 members, among which 109 are doctoral advisers, 587 are professors or associate professors, 83.7% have master's degrees of above.
The university has established international relationships with about 100 other universities of more than 20 different countries or regions. Hundreds of teachers or students are sent abroad each year for study and exchange. Along with the development of joint-education programs in its schools such as the School of EU and Comparative Law, the pattern of fostering international legal talent has taken form.
The motto of the university is "law and virtue in mind, to inquire for the sake of mankind".
The goal of the university is to build CUPL into an internationally recognized, multidisciplinary, research oriented legal university.
The LLM, PhD and summer programs are managed by the Faculty of International Law at CUPL. The Chinese language programs are managed by the College of International Education at CUPL. This website, international marketing and admissions services are managed by China Admissions on behalf of and in partnership with CUPL.
China University of Political Science and Law is a national public research university specialized in law, arts, history, philosophy, economics, management and foreign languages established in 1952 in Beijing, China.
China University of Political Science and Law is a first tier institution within the national key university Project 211 and the Project 985 Innovative Platforms for Key Disciplines as part of the national endeavor to build world-class universities. CUPL is widely considered to be one of the best Chinese universities in legal studies. It is also one of the most competitive and selective universities to enter in China.
CUPL has two campuses, one in Haidian, Beijing which is the original campus of the university, and the other locates in Changping, Beijing. The university's Haidian campus now hosts postgraduate students only while undergraduates study at a much larger campus in Changping, Beijing. In 2015, CUPL comprises 13 schools, with 15,833 students and 951 faculty members, of whom 290 are professors.[4] CUPL maintains a broad international exchange program, with approximately 1000 foreign students from many countries.
CUPL was initially established in 1952, with its official name Peking College of Political Science and Law and combined departments of law, political science, sociology and other subjects of Peking University, Yenching University, Fu Jen Catholic University and Tsinghua University. The prestigious scholar Ch'ien Tuan-Sheng (钱端升), who was educated at Harvard University and regarded as the founder of modern political science in China, was appointed as the first president. But after the outbreak of Cultural Revolution CUPL was greatly affected. CUPL had been stopped during Cultural Revolution. Ch'ien died of illness in 1990.
In 1983, under the policy of Central People's Government to develop the college quickly and make it the center of politics and law education in China, BCPSL was renamed as the China University of Political Science and Law. The Changping campus was a part of the State's Seventh Five-Year-Plan in 1985.
Under the motto of "Cherish the Moral, Understand the Law, Know the World, Serve the Public"; CUPL made its contribution to the development of legal education and training in China. It was the first university to establish specialties such as Legal History, Civil and Commercial Law, Economic Law, Procedure Law and Comparative Law in the PRC. It also contributed to the education and promotion of Roman law in China. With over 100,000 graduates in the past 50 years who have become the elites of law enforcement and practitioners in China, CUPL has developed a niche for the enactment and enforcement of law in China. Furthermore, it became prominent in other public affairs in China, among which members of the faculty and student body played an active role in the Tiananmen Square protests of 1989 demanding democracy and rule of law.