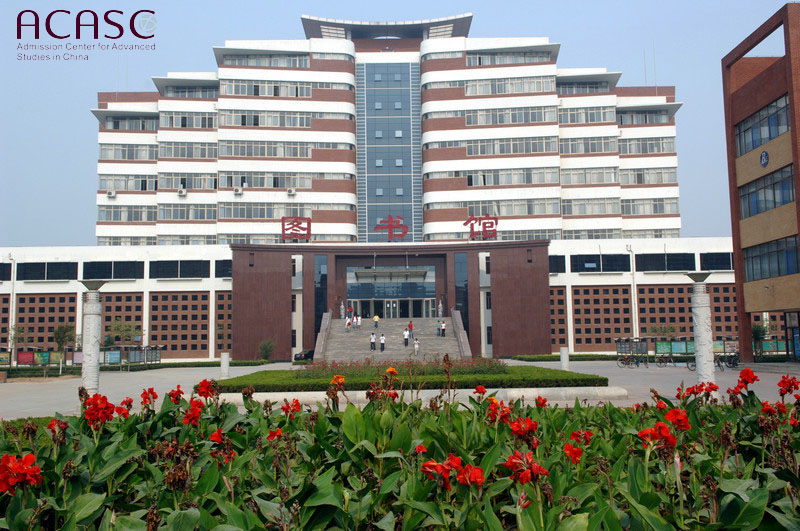 Binzhou University, one of the government universities in the People's Republic of China, services a vast geographic area stretching from Shandong Province to all over the country. It has a good reputation for its quality of teaching and scientific research, and its ability to meet the needs of the development of the regional economy as well as the community.
The University campus, covering an area of 160 hectares and located in the boom-city of Binzhou (the native residence of Sun Zi, a well-known Chinese military strategist in the 6th Century B. C.) on the Yellow River Delta, is beautiful with newly well-designed buildings, excellent facilities, and man-made lakes and rivers. It has a building area of 495,000 square meters with 46 laboratories and a total value of RMB 54 million of teaching equipment and 900,000 volumes of books in the library. The intra-campus network is multi-functional with teaching, electronic reading, office automation and V. F. conference, and the like.
The University has created a comprehensive system of majors and specialties. At present, there are 21 teaching departments (19 undergraduate majors and 38 diploma majors) covering 9 subjects including Literature, History, Economics, Law, Pedagogy, Science, Technology, Agriculture and Management. Its key majors are ecology, differential equation & dynamical systems, cultural sociology, and control theory & control engineering. The University has set up Flying College since 2006 and becomes the first regional university to train pilots in China.
The University has 1174 staff members, among whom there are 705 professional teaching staff members including 203 professors and associate professors and 230 staff members with a doctorate degree or a master's degree. Also 5 staff members have been awarded the special allowance by the State Council, and 14 staff members have been honored by Zeng Xianzi Education Funds Association. In 2005, 69 doctors and masters have been attracted to work in the University, and 5 academicians as well as 50 professors from key universities belonging to the State "211 Project" in China have been invited to the University as visiting professors or adjunct professors. And we now have over 18000 full-time students studying at the University.
Guided by such philosophy of refreshing educational concept, centering teaching, focusing on students and basing on talented people, the University deepens the reform of the teaching mode, management mode and practical capability to further improve the quality of teaching, the level of scientific research and the expertise of social services. Being open to the outside world, Binzhou University has established cooperative relationships with Bendigo Regional Institute of TAFE (BRiT) of Australia, Ecole Superieure des Pays de Loire (ESPL) of France, ESCCOT of France, Stephen F Austin State University (SFA) of the United States and Belgrod State University of Russia, and has signed agreements with each of these concerning exchange programs, school cooperation and academic cooperation. The cooperation on 3 specialties of electronic business, business administration and marketing has started enrolling.
Binzhou University has set up the Research Center of Ecology Environment of the Yellow River Delta, the Research Institute of Functional Equation, the Research Institute of the Yellow River Delta Culture, the Research Institute of Ancient Books Collection, the Research Centre of Binzhou Humanity and the Research Institute of Sun Zi's Military Science. In the recent years, we have carried out 4 state-level research projects and 34 provincial-level research projects. We have published more than 160 science books, textbooks and over 2,800 theses. We have also published 105 in international academic periodicals, including 46 that were collected by SCI and EI. We have achieved 3 State patents and 23 Provincial Scientific Research awards.
At present, Binzhou University is promoting an overall quality education and the achievements of running schools by implementing "Five Projects", that is, "reform and innovation", "strengthening with talented people", "developing with good fame", "civilized campus" and "improving with teaching hardware", and all our staff are working hard to build a reasonably-scaled, well-structured and comprehensive university according to the developing strategy of "Three Steps" of "being qualified, strengthening and being famed".