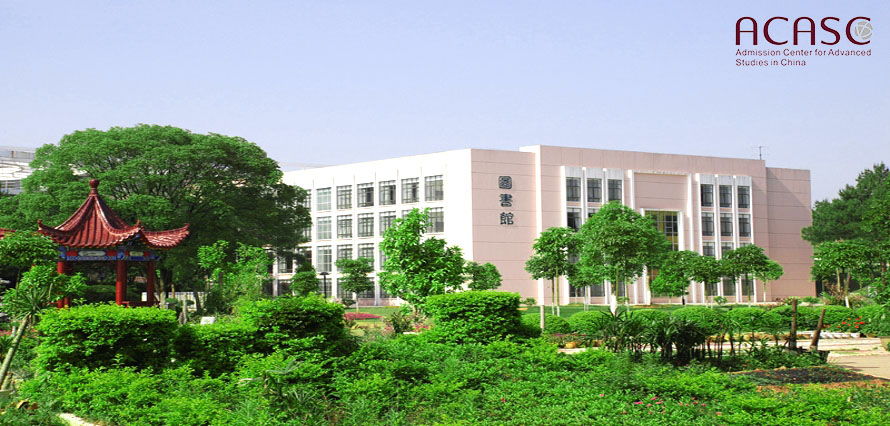 Located in Ganzhou, a famous historical and cultural city in south of Jiangxi province and beside Beijing-Kowloon Railway, Gannan Medical University (GMU) is the only medical university of Bachelor Degree in Jiangxi province. Professor Han Jisheng, an academician of China Science Academy, works as the honorary president of GMU. GMU was founded as Ganxian Advanced Midwifery Vocational School of Jiangxi Province in 1941, developed to Gannan Medical Technical School in August 1958 and was updated to GMU in April 1988. GMU was eva luated to be excellent in teaching level of bachelor degree by the Ministry of Education of China in 2007, jointly cultivated graduates with other universities in 2001 and postgraduates in 2008, and currently becomes an important base for cultivating medical talents, supplying scientific service and innovating knowledge in Gannan, west of Fujian province, north of Guangdong province and east of Hunan province.

GMU is oriented to major in medicine and coordinate development of multi-discipline, multi-level and multi-type, boasts 19 bachelor degree majors and 16 college majors, covering Medicine, Science, Engineering, Literature, Law, Management and Education, 16 schools such as School of Basic Medicine Sciences, School of Clinical Medicine, School of Pharmacy, School of Humanities and Social Sciences, School of Information Engineering, School of Rehabilitation, School of International Education and School of Nursing, 3 Teaching Research Departments, namely, Department of Teaching Research of Military Education, Department of Teaching Research of Medicine Technology and Department of Teaching Research of Ideological and Political Theory. 2 national distinguished majors, 4 provincial distinguished majors, 4 excellent provincial teaching teams, 4 model centre of provincial university experiment teaching, 2 key university disciplines of the Twelfth Five-Year Plan, 1 key provincial laboratory, 2 key provincial university laboratory, 15 excellent provincial university courses, 1 leading provincial medical disciplines and 8 leading medical disciplines of Ganzhou.
GMU boasts Zhanggong Campus and Huangjin Campus covering more than 1,200 mu and 300,000 m2 of gross floor area, 2,920,340 books and 2,389 staff, including the First, Second & Third Affiliated Hospitals staff, There are 142 professors, 309 associate professors and 649 postgraduates and doctors. And GMU boasts 13 teachers enjoying the special allowance of the provincial and State Council government, 3 provincial model teachers, 7 provincial distinguished teachers, 10 provincial academic leaders, 37 provincial young and middle-aged leading teachers, 15 candidates of provincial Hundred-Thousand Project, 5 candidates of Ganpo Talent 555 Project, 1 young scientist with title of Jinggang Star, 31 school academic leaders, 58 young and middle-aged school leading teachers,1 part-time supervisor of postgraduate and 48 part-time supervisors of graduates who have supervised more than 100 students. GMU currently boasts more than 10,000 students, including 9,173 undergraduates, 1,684 college students & 140 overseas students, and 6,822 students majoring in adult education. Over the past 70 years, GMU cultivated more than 30,000 advanced professionals. Over past few years, GMU acted as a pioneer in implementing the Talent Cultivation Pattern of Orders in Jiangxi province, directly serving the grassroots' medical hospitals and contributing to the medical causes of Jiangxi province and the neighboring areas.
GMU adheres to the aim of serving the regional economic development based on scientific research. Over the past few years, GMU undertook the research of Chinese Nature Science Foundation Projects, affiliated subject of major projects of National Science and Technology Support Program and provincial subjects. Academic articles are collected by SCI, EI and ISTP. More than 100 works/textbooks are compiled by GMU. GMU hosts Gannan Medical University Journal, an academic journal issued home and abroad, jointly hosts Neuroscience Bulletin, Chinese Journal of Medical Education, Truth Seeking etc.
GMU takes the initiative to do exchange and cooperation home and abroad, began to recruit full-time overseas students of clinical medicine in 2005, invites renowned academicians and doctor supervisors from USA, Japan, Australia etc to deliver lectures and exchanges and cooperates with some universities of USA, UK, and Korea etc.
70-year history of GMU gives birth to fine tradition, namely, "Hard Struggle and Plain Living" and "Be Scientific and Practical". Of the new era, the staff of GMU will uphold the motto of "Building Morality & Decency" and "Pursuing Truth & Innovation", adhere to the belief of "Based on Jiangxi Province, Oriented to China, Serving Grassroots", accord to the development route of "Intensifying Characteristics, Emphasizing Connotation, Be more Open", stick to scientific development and strive to the goal of building the medical university of majoring in medicine and coordinating multi-discipline.