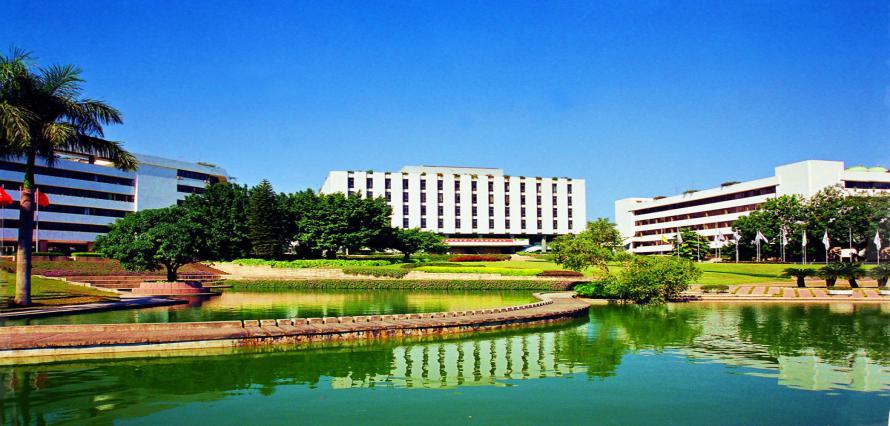 Shenzhen University (SZU) is a full-time comprehensive university accredited by the State Council of the People's Republic of China and is funded by Shenzhen local government. SZU was founded in 1983 and undertook its first enrollment the very same year at what Deng Xiaoping called "Shenzhen Speed".
Located on the picturesque coastline of Shenzhen Bay in South China, SZU's 1.44 square kilometer campus, which boasts its own lake, spreads across rolling hills covered with lichee trees, an abundance of green space and works of art.
SZU has drawn much attention from domestic and overseas political, academic and business circles since its foundation. Deng Xiao Ping gave his personal recommendation to the university and Jiang Zemin penned the university's characters in his own hand. Over the course of its young life, the university has received the visit of distinguished heads of state, scientists, researchers as well as that of Nobel Prize winner in Physics Dr. Yang Zhenning. Many celebrated figures have made donations to support the development of SZU and leading businesses and entrepreneurs have set up funds and scholarships in various disciplines.
SZU comprises two campuses, Houhai campus and Xili campus, occupying 2.72 square kilometers of land area in total. The Houhai campus is located near the picturesque coastline of Houhai Bay with 1.34 square kilometers land area, spreading across rolling hills covered with lichee trees and flowers, two lakes, a forest, an abundance of green space and works of art. The new Xili campus now under construction is located in the city's University Town and takes up nearly 1.38 square kilometers and is scheduled to open in the end of 2016.