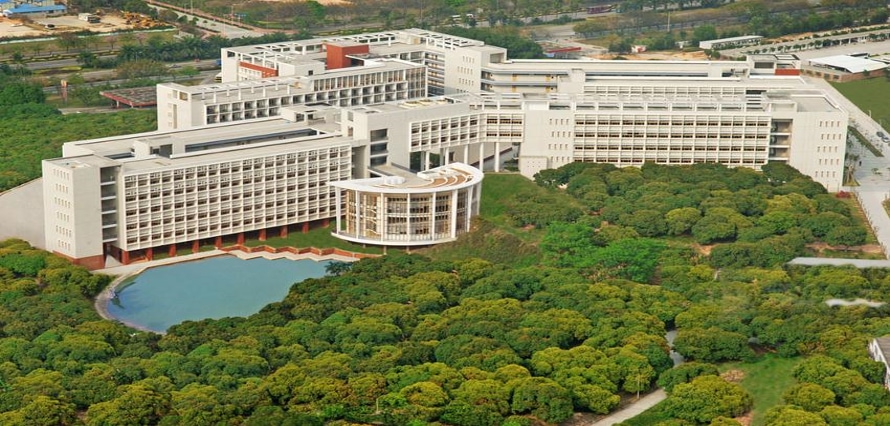 Shandong Jianzhu University is an engineering-based multidisciplinary university specialized in civil construction, also covering engineering, science, management, literature, arts, law and agriculture. The new campus is located in emerging east Jinan, the City of Spring with a time-honored cultural history and beautiful natural landscape, in Shandong province, adjacent to the East Jingshi Road in the south, the Century Avenue in the north, the Jinan Administration Approval Service Center and Jinan Olympic Sports Center, boasting its superior geographical location and convenient traffic.
Initially the Jinan Urban Construction Engineering College set up by the former Ministry of Urban Construction in 1956, it was upgraded to a university for undergraduate education in 1958. Then it was successively renamed Shandong Institute of Architecture and Shandong School of Architecture. In 1978, it was reborn as the Shandong Institute of Architecture and Civil Engineering. In 1982, it was listed among the earliest universities entitled to award bachelor's degree.
In 1997, it passed the appraisal on undergraduate education by the former State Education Commission. In 1998, it was approved by the Committee of the State Council Academic Degrees to award master's degree. In 2006, it was renamed Shandong Jianzhu University as approved by the Ministry of Education. In 2007, it was appraised as an excellent university for undergraduate education by the Ministry of Education. In 2012, it succeeded in applying for the projects for cultivating talents with doctor's degree for special purposes in China and was approved to be one of the first well known universities for cultivating applied talents in Shandong province, signifying a new stage for its development.