Grand opening ceremony of 2016 spring semester for international students was held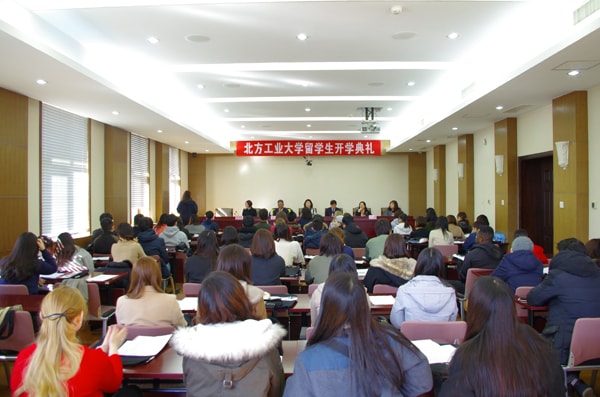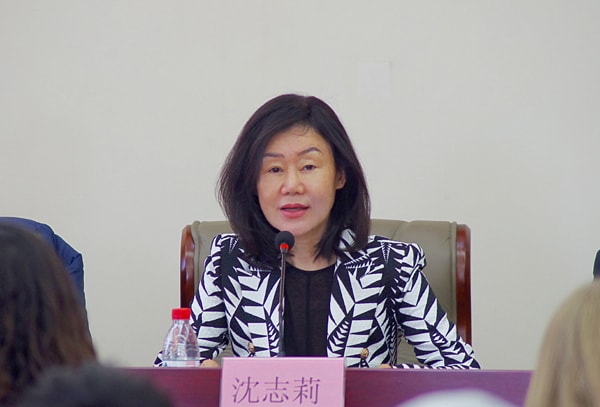 In the morning of February 28, grand opening ceremony of 2016 spring semester for international students was held in 342 room of Building 3. Vice President Shen Zhili attended it and delivered a speech. More than 80 persons including dean of Humanity and Law Faculty Guo Tao, director of International Office Xiong Jiaquan, some teachers and all new international students in 2016 spring semester attended the ceremony.
On behalf of whole school, vice President Shen Zhili gave a warm welcome to new international students, introduced its history, discipline superiority, international cooperation, learning and living environment, scholarship for international students and achievements in education for international students in our school. She encouraged students to overcome difficulties, get used to their school life as soon as possible, try to learn Chinese and specialized courses, deeply understand Chinese culture in order to make their due contribution for economic and trade cooperation and cultural exchanges between countries in the future.
Vice president of dean of Humanity and Law Faculty Dong Huining gave a speech on behalf of the faculty. She introduced teaching environment and teachers of the department, shared situation and achievements of teaching Chinese as a foreign language in recent years, and finally gave requirements and suggestions to new international students.
Teachers' representative Li Haiyan who is deputy director of Chinese as a Foreign Language Education Center and students' representativesKunikata Hideo and Kwen You Rim respectively made a speech. Deputy director of International Office Xu Mei gave a laws and regulations preach and safety education for new international students.
Our school admitted 72 long-term foreign students in 2016 spring semester. There are 418 foreign students from 46 countries such as South Korea, Japan, Mongolia, Kazakhstan, Turkmenistan, the United States, Venezuela, the Czech Republic, Germany, Cameroon and Zimbabwe studying in school. 127 foreign students of them learn Chinese and 291 foreign students get degree education.
---
NCUT's Educational Conditions for Government-Grant Winners Investigated by Experts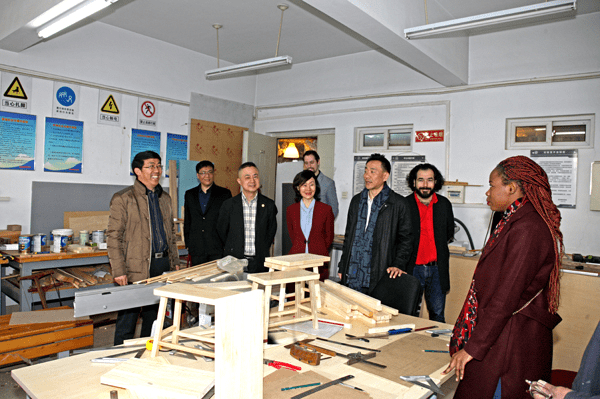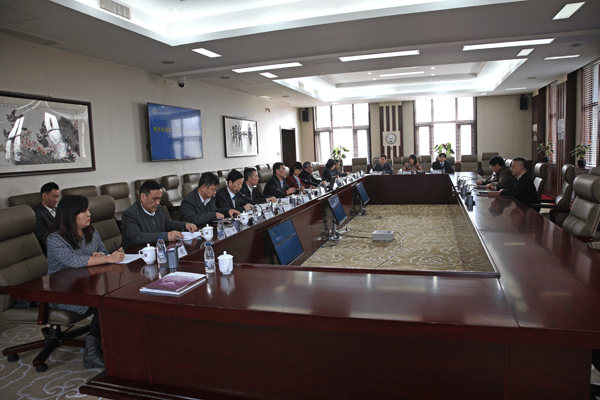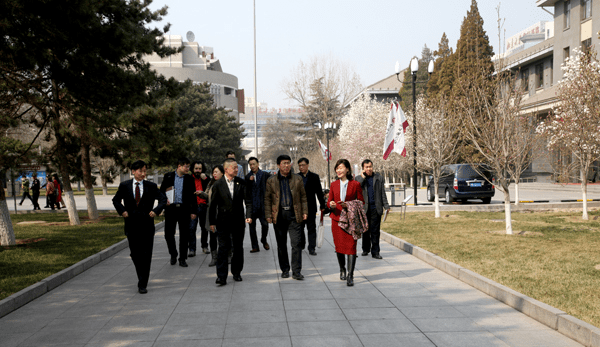 On 18th March, two experts of the Ministry of Education of the People's Republic of China came to our university and made an overall investigation on our school's capability in cultivating students who can apply for the Government Scholarships. During the visit, we made work reports and show our campus to two experts, Gu Jianzheng, dean of International School of Harbin Institute of Technology (HIT),and Luan Fengchi, dean of International School of China University of Petroleu. President Pro. Zheng Wentang, Vice-president Pro. Shen Zhili and responsible teachers in relevant schools attend the investigation conference.
In the meeting, President Zheng extended a warm welcome to the experts group from the Ministry of Education. Based on national education policies, such as "Double First-rate" and "One Belt One Road",President Zheng analyzed the opportunities of internationalization developments in our university and introduced our goals the 13th Five-Year Plan.
Vice-president Shen reported the work of international students education to the expert group. Focusing on the funding requirements of Chinese Government Scholarships, she made a detailed report on five aspects including our capability and level of international school-running, the management and services for international students, logistics support and existing problems, and answered related questions raised by experts group.
Accompanied by vice-president Shen, experts group gave on-the-spot visits on our educational and teaching conditions, living environment and facilities like library, International School, Electronic information Engineering School, the Architecture and Art School, students canteen and the International Center. Meanwhile, they made a questionnaire investigation on International students from different levels and grades in our school. The experts from Education Department fully affirmed our capability of international school-running and international students cultivation level."Chinese Government Scholarships" is a government scholarship program to sponsor international students, teachers and scholars to study and conduct research in Chinese universities. The enrolment and administration of these programs are carried out by the China Scholarship Council on behalf of the Chinese Ministry of Education.
Currently, 279 universities are qualified to cultivate foreign students by Chinese Government Scholarships. Our university started its application since 2016, and has been listed as a candidate university, under recommendation of Beijing Municipal Education Commission.
---