LUT International Students Visiting Jinzhou Museum
On April 25, 2017, Liaoning University of Technology organized international students to visit photograhic exhibition of Namibia in Jinzhou Museum.
The photographer wants to show the special life in one tribe of Nambia in his own perspective and makes all his work artisically intriguing. Students have been asking questions on what the meanings he wanted to express when the photographer took the pictures. With the photographer's unique observation, he showed to China the exclusively exotic life in that tribe which aroused the reflection of some ethnic group in China.
On the way back, students still dicussed what they've learned from those photos and were very excited about the fact that part of Africa was revealed to China. They hoped there would be more understanding between 2 different cultures of China and Africa and that the friendship between China and Africa will last forever.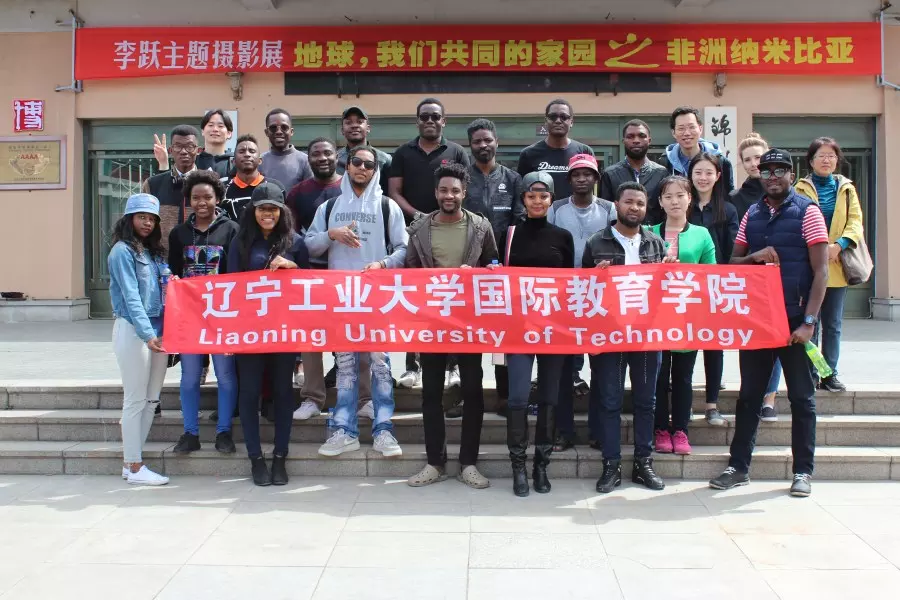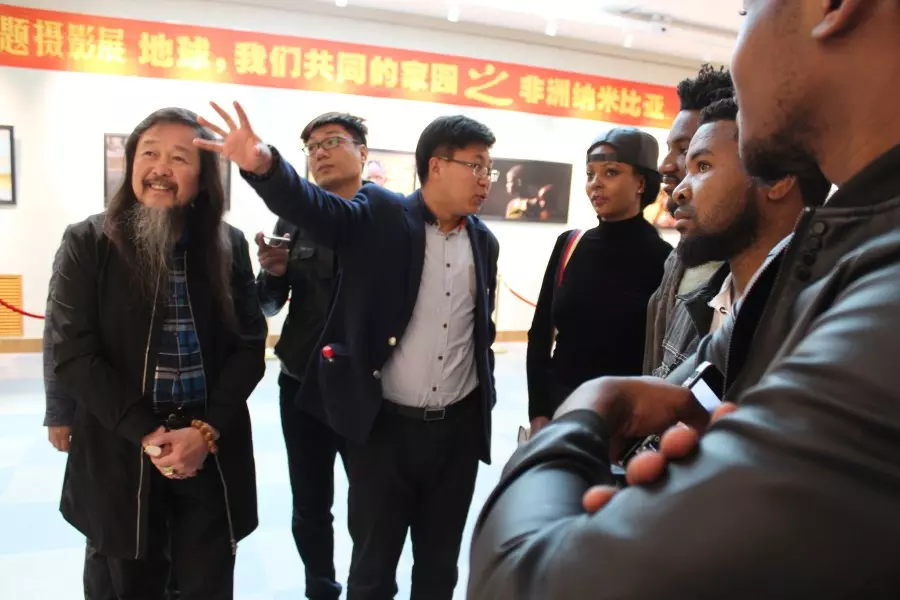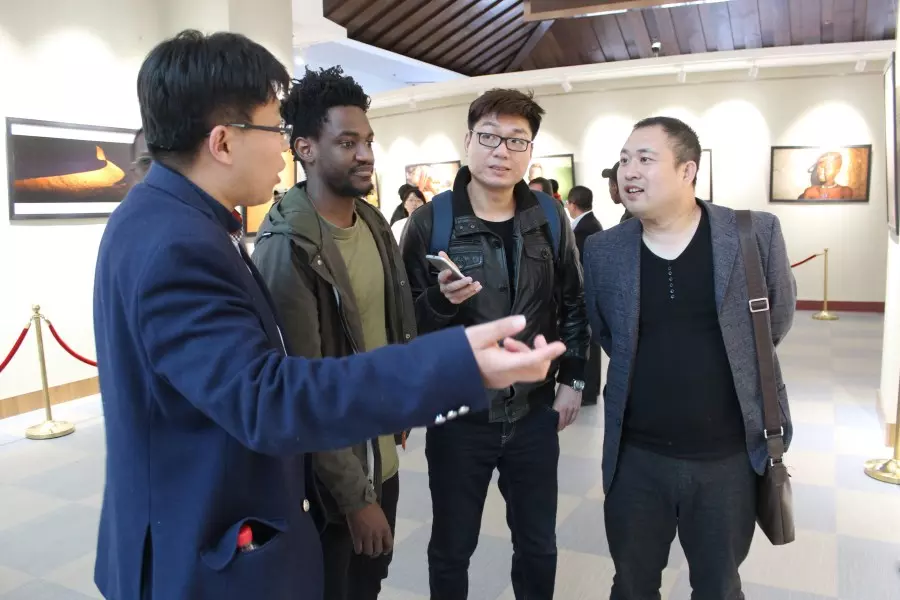 ---
The 4th "I and the Imperial Palace----Chinese Historical Culture Tour" of LUT
To enrich international students' extracurricular life, to cultivate international students' interest in learning Chinese historical culture, Liaoning University of Technology held the 4th activity, "I and the Imperial Palace----Chinese Historical Culture Tour" on April 22nd, 2017. The purpose of this activity is better their understanding by personally experiencing the centuries-old history and culture of China so as to enhance their Chinese proficiency and love Chinese culture. The activity consisted of 2 parts which are visiting the Imperial Palace and Commander Zhang's Mansion. 37 students from 9 countries, Russia, Korea, Congo, Nigeria, Botswana, Zambia, Rwanda and Zimbabwe, participated in this activity.
During this activity, our school brought Chinese education into the Imperial Palace and Commander Zhang's Mansion. Teachers thoroughly elaborated knowledge on historical culture of the Imperial Palace and Commander Zhang's Mansion, with which students expanded their imagination of the sumptuous royal life and the old, hoary, profound historical culture.
It's been the 4th "Chinese Historical Culture Tour" held by Liaoning University of Technology, which has already been the annual classic activity of School of International Education that has made great achievements. The activity sets intellectuality, historicality, education and interestingness in one, which brings students out of class and let them seek for knowledge and answers in various resources to combine conceptual and perceptual knowledge. International students enter the Chinese society, intuitively experience the exclusive connotation and charm of Chinese Culture in Western Liaoning via cultural tour activity, which can attract more students so as to facilitate the development of LUT's international education.
---
2 International Postgraduates are employed in Jinzhou Wonder Auto Group Limited
2 international postgraduates of our university, ADAMU MUHAMMAD SANI and AMINU AZEEZ OLAOLUWA, were recommended as outstanding graduates to the famous enterprise, Wonder Auto Group Limited. And after screening and several interviews, the two students stand out and were successfully employed by Wonder Auto Group Limited.
Students ADAMU MUHAMMAD SANI and AMINU AZEEZ OLAOLUWA both studied Computer Science and Technology in College of Electronic Information Engineering. During their study here, they both showed great ability of understanding and receptivity of learning new knowledge. And after spending 7 years studying in China, they are equipped with fluent Chinese that allows them to make barrier-free communications with local Chinese.
After receiving their admission from Wonder Auto Group Limited, they want to share something valuable to all international students in Liaoning University of Technology:
I am Sani a master's student graduate in computer science and technology of LUT; I am honored to have been a student in our school. Since the first day of my enrollment, I have had tremendous successes and achievements not only in academic performance but also life in general. Under the guidance of my teachers, I have a good grasp of the professional knowledge of my study. I can also speak the Chinese language fluently and have a good understanding of the Chinese culture and traditions. I am also able to make lots of friends from around the world.
I want to thank Liaoning University of Technology for providing us with a good and conducive learning environment, and also for providing us a great platform to showcase our talents and abilities. I want to also thank all the teachers that have been responsible in guiding us during our time of studies
I will like to use this chance to call on my fellow younger students to strive hard and use this wonderful opportunity you have now to acquire knowledge and skills provided by our school, so as to be important and successful members of the society in the future, because time waits for nobody and the best way to utilize one's time is by doing something that will benefits us.
We hope to be a good example for others to follow, and we hope to be good ambassadors of the school in our respective careers. Thank you!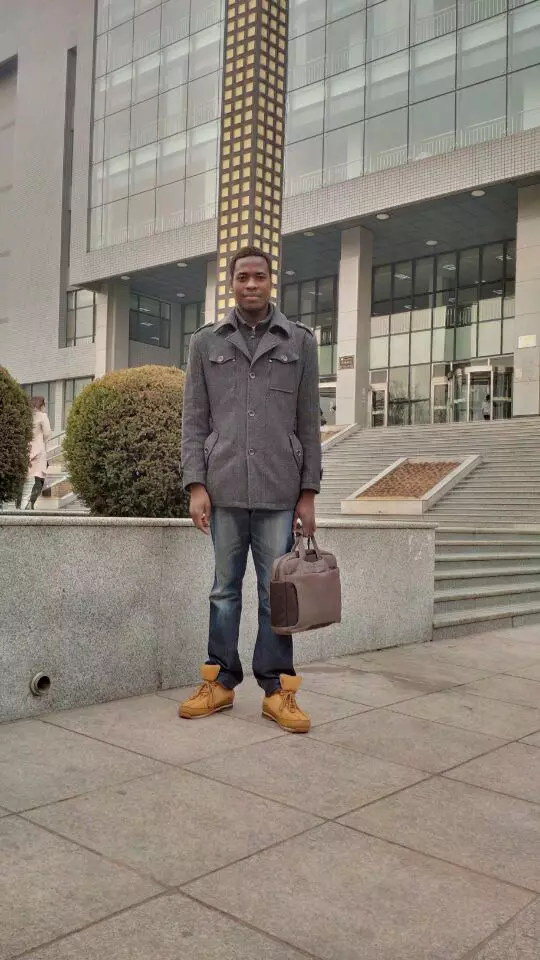 I think it's of necessity for people to have dreams to success. My dream is study hard and don't let my time in China be in vain! In order to meet its realization, we all must learn to be strong and never give up for difficulties will come to us. Once we give up, we'll be farther away from our success.
We also need to remember that we don't simply represent as individuals while being abroad, but also our respective countries. We therefore can't let our parents down or disgrace our motherland. We shall appreciate the country (China) that embraces us. It's a great opportunity to be able to learn abroad. Many of those who are better can't seize this opportunity. So we all cherish it that we are able to learn in China. Thanks to my university, thanks to my school and teachers for giving me this chance working in Wonder Group Co., Ltd! I will do my utmost to achieve great success for my country, my school and myself.
May all of my schoolmates be happy to study in China and realize the dreams of their own!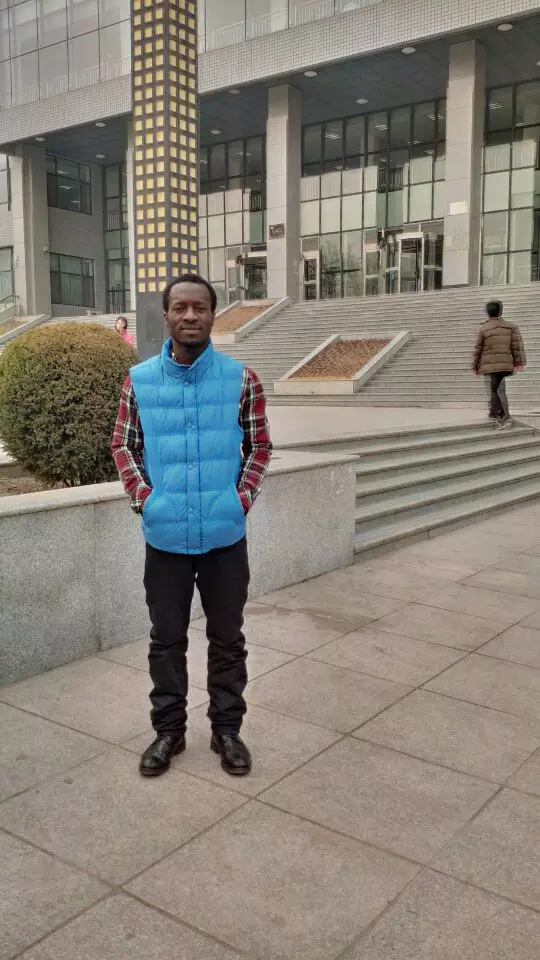 ---
The 2017 Graduation Ceremony for Postgraduates in LUT
On April 2, 2017, Liaoning University of Technology held the graduation ceremony for the 2017 postgraduates.
President Tong Shaocheng, on behalf of LUT, granted the Master Degree to 23 international students. Student representatives of CSC (Chinese Scholarship Council) KORNEV NIKITA and LIPCHAK DARIA from Russia were awarded with Outstanding Graduates of the university.
School of International Education wish all of them can have a bright future with bless and anticipation.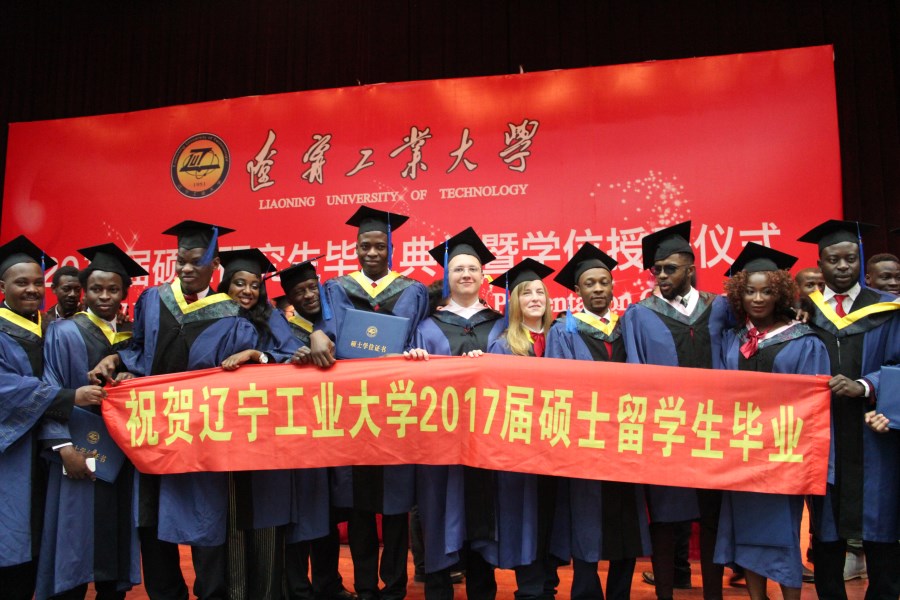 ---