Party Secretary Huang Xiaomei Meets with Professor Howard Alper, an Academician of The Royal Canadian Academy of Sciences
On April 27th, Huang Xiaomei, Party Secretary of CCNU met with Professor Howard Alper, an academician of the Royal Academician of Sciences in Canada and director of CCNU-UO Laboratory of Chemical Synthesis and Catalysis, in the administration hall. Related officials from School of Chemistry, Ministry of Scientific Research, Graduate School and Office of International Cooperation and Exchanges attended the meeting.
Huang Xiaomei extended appreciation to Prof. Alper for his long-term support for the construction of chemistry in CCNU. She indicated that CCNU was currently committed to "the construction of first-class discipline, and chemistry was one of the key construction projects. CCNU warmly welcomed international experts and scholars to visit the university and join the construction. She also said that CCNU has been planning the discipline and infrastructure constructions of Liangzihu new campus, which would have profound impact on the next 100 years' development of CCNU and CCNU also welcomes more experts as Prof. Alper to offer suggestions to CCNU's discipline construction and development plan. She hoped the two universities could have further collaborations on short-term exchange of graduate students and joint training project.
Professor Alper firstly put forward some suggestions on the construction of Joint Laboratory of Synthesis and Catalysis, mutual visits, the plan of increasing doctoral admissions and other projects. He indicated that high-quality scientific research achievement was the result of building the joint research center, promoting doctoral short-term exchange, teacher's mutual visits and carrying out joint research, which improved the reputation of two school's chemistry. Secondly, he introduced his leading experience in the development of University of Ottawa and high development of chemistry as a vice president. He indicated that because the school officials widely listened to school organizations and received their understanding and support, the ranking of University of Ottawa rose sharply in the Canadian academic community. He emphasized that scientific research was of great significance in school's development and he hoped CCNU could increase the number of doctors and strengthen the scientific research team.
Prof. Alper is a world-famous chemist, an academician of Royal Canadian Academy of Sciences and an outstanding professor in University of Ottawa, who once served as dean of Royal Canadian Academy of Sciences, vice president of University of Ottawa and chairman of the Canadian Science and Technology Innovation Committee. He has obtained a number of international top awards, such as gold award of Science and Engineering Gehard Hertzberg in 2000, gold award of Diamond Jubilee of Queen Elizabeth in 2012 and the Republic of Italy Merit Award in 2014.
For a long time, Professor Alper concentrates on promoting international collaborations and talent training in chemistry, medicine, biology and other fields. Many of his graduates occupy key positions in Chinese universities and enterprises. Since 2004, he has been keeping a stable cooperation research and joint talent training with CCNU, which makes great contributions to the construction of teachers and research team in CCNU.
Under the active promotion of Prof. Apler, CCNU and University of Ottawa jointly established CCNU-UO International Joint Research Center in 2014. Prof. Alper serves as the director.
A delegation led by President Yang Zongkai visits several Japanese universities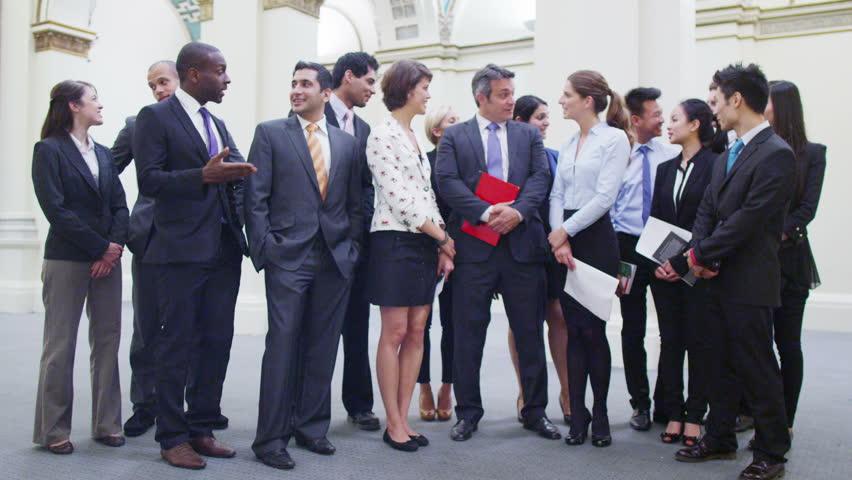 From April 14th to 19th, President Yang Zongkai was invited to lead a delegation to visit Waseda University, Musashino University, and Edogawa University. They also paid a visit to Education Section of Embassy of The People's Republic of China in Japan. They had work conference and strategic docking on educational communication between China and Japan. A number of consensus in different fields were reached, such as talent introduction and training, professors' exchange visits and teaching, and joint scientific research. They signed agreements on a high-end talent introduction program, an inter-school cooperation memorandum and two intercollegiate cooperation.
From April 15th to 16th, the delegation visited Education Section of Embassy of the PRC in Japan and held a forum with exchange students from CCNU. Yang introduced the development strategy of "internationalization, informatization, and construction of high-level university", as well as "Japan Week" activities in 2017 to Hu Zhiping, Minister of Education Counsellor. They reached important consensus on introducing Japanese top scholars to work in CCNU. Hu mentioned that the Education Section of Embassy of the People's Republic of China in Japan would, as always, strongly support CCNU's communication with Japan. During the forum, Yang inquired the students about their study, work and life in detail. He placed high hopes on the innovation of CCNU's international talent training mode and encouraged the students to make more suggestions for the implementation of the "Student-Based" school-running concept.
During 17th and 18th, the delegation visited Waseda University, Musashino University and Edogawa University respectively. Yang attended a work conference with Kamata Kaoru, President of Waseda University and Morita Teng, Vice President of Waseda University. They expressed the hope to continue to implement and expand professors' exchange visits and teaching. Meanwhile, they had an in-depth discussion about the details of the cooperation agreement which includes the mutual recognition of online courses and resource sharing. They also came to an agreement on talent joint training. Yang, together with Teruma Nishimoto, President of Musashino University and Oguchi Hikota, President of Edogawa University also had a deep discussion on "Student-Based" educational concept and the innovation of school's international talent cultivation mode. Then they signed intercollegiate cooperation agreements respectively. Both of them expressed that they would jointly commit to the international teaching and research platform construction, where the main channel is communication of the teachers and students. They would also establish the school leadership exchange mechanism, do well the top-level design and pragmatically carry out two-way exchange and cooperation.
During the visit, Yang Zongkai introduced the planning of a new campus of CCNU, said that its construction aimed to be international, applied, compound and high grafting, and showed the willing to develop a pragmatic cooperation with Japanese universities in the field of life science, information science, cultural creativity and education, which received positive responses from the three universities.
This visit aimed to promote the communication with Japanese universities, expand the depth and the breadth of the exchange, improve the quality and efficiency of the cooperation and communication, and lay a solid foundation for the pragmatic cooperation between departments. Wu Ming, alumnus of CCNU, the second secretary of the Education section of the Embassy of the People's Republic of China in Japan, provided the delegation with great support during the visit.
CCNU Delegation Visits India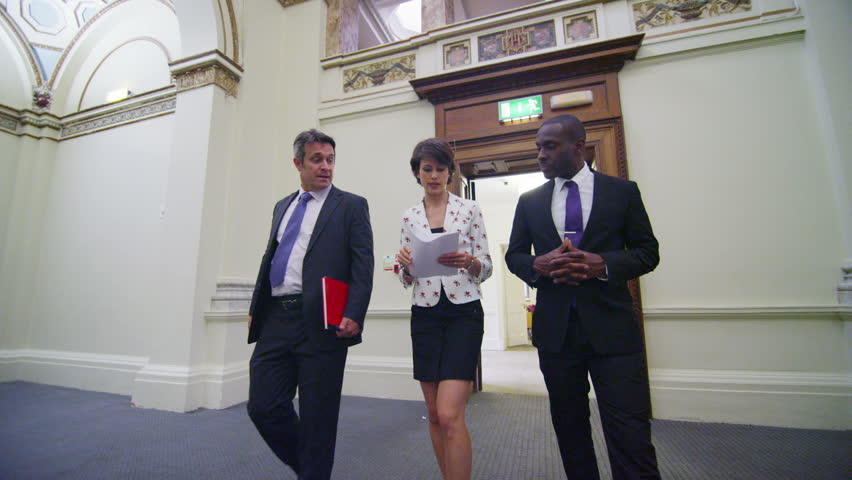 On Mar.16th, the delegation paid a visit to Institute Of Chinese Studies. Secretary Ma pointed out that CCNU was playing an active role in establishing the Institute for Asian studies, while Indian studies was considered to be one of the crucial tasks in the process of building next National Research Center and Think Tank. He mentioned that Institute of Chinese Studies contained a vast number of senior experts and held an advantage of high academic level. On behalf the school, he expressed the welcome to those famous professors and researchers to develop joint research programs in CCNU
Later, Secretary Ma exchanged ideas with Alka Acharya, director of the Institute of Chinese Studies and his fellows over several academic issues like how to embark on the Indian and Chinese studies, and then make a project docking with regard to promoting Chinese studies and its teaching . Both sides consented to start the program of setting up scholarships cooperatively with Harvard-Yenching Institute to support those young Indian scholars who would work for a doctorate in Chinese Studies at CCNU and Harvard University.
On Mar.17th and Mar.18th, the delegation visited Delhi University and Jawaharlal Nehru University where the delegation had a talk with leaders of the universities about how to further both-side cooperation and exchanges. Mr. Ma gave a brief introduction of CCNU and highlighted the subjects such as historiography and Chinese Language and Literature, which laid a solid foundation for the bilateral academic cooperation as well as cultural and people-to-people exchanges.
President of Delhi University, Yogesh K Tyagi commended that based on old and profound of both cultures, furthering the exchanges and cooperation and promoting scholar and student exchanges between Indian and Chinese universities would enhance mutual understanding.
M. Jagadesh Kumar, president of Jawaharlal Nehru University, mentioned that promoting academic cooperation and personnel exchanges is conducive to academic development in universities of both countries. He suggested that both sides should sign Memorandum of Understanding and start teacher and student exchanges considering subject superiority of each side, which would benefit teachers and students of both schools.
On Mar.19th, the delegation had a discussion with PhD students from CCNU on how well their researches put forward and new ways to realize innovation of training model.
During the visit, the delegation also called on Mr. Luo Zhaohui, Chinese Ambassador to India. The members of delegation generally introduced the achievements of CCNU in cooperation with Indian universities and scientific institutions. Ambassador Luo expressed that embarking on such international cooperation would produce a positive influence on deepening peoples' understanding in two countries as well as cultural and people-to-people exchanges. He hoped that CCNU could combine its traditional advantages in Indian history studies with the construction of "One Belt and One Road" so as to serve national diplomacy situation. In the whole process of visit, alumni Ai Longfei, the Education consul made efforts in coordination and accompanied the delegation to the institutions mentioned above.
It is said that ICS is an authoritative research institution on China,representing the top level of Chinese studies in India. The institute consists of senor scholars and diplomats who specialize in Chinese Studies from famous academic institutions such as Delhi University. At present, there are 14 researchers, 10 associate researchers and many informal researchers in the institution whose wide research fields rang from Chinese society to politics.
Delhi University and Jawaharlal Nehru University are the best two universities in India. Delhi University, one of the founders of Universitas 21, enjoys international reputation in teaching and academic research. Jawaharlal Nehru University is founded in honor of the first Prime Minister of India: Jawaharlal Nehru. It is known for leading faculties and research emphasis on liberal arts and applied sciences.