2016 International Students' Spring Festival Celebration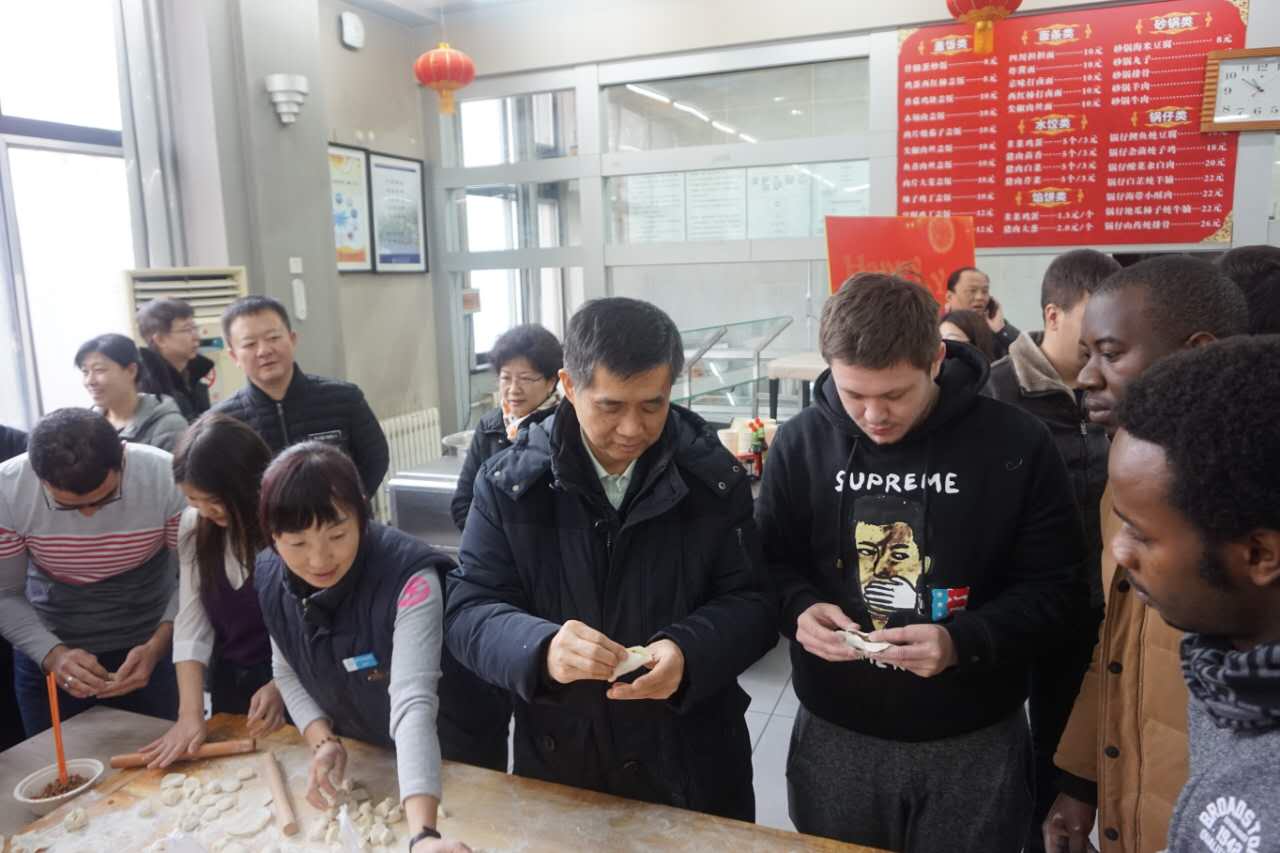 2016 International students' Spring Festival Celebration was held on 4th February. Nearly 50 students from 15 countries attended the activities. President Ning Bin along with other leaders of BJTU celebrated the festival with international students. The teachers and students made dumplings, wrote calligraphy and tasted Chinese tea.

BJTU received the delegation of SCM
The delegation of SCM (D.R. Congo) headed by Human Resource Director Mr. Gustave BILONDA MITONGA visited BJTU on 13th Jan.
Director of CIE BJTU Ms. Liu Yanqing held meeting with the delegation about D.R. Congo graduates of BJTU. Liu Yanqing welcome coming of SCM delegation, and introduced BJTU briefly. Ms. Liu Xiaofang gave the delegation a presentation about overview of BJTU and international education. Mr. Gustave appreciated BJTU's warm reception, and introduced history, scale, main business as well as production of SCM. He pointed out, as a huge resource enterprise in D.R. Congo, SCM need professionals in many areas. SCM hopes that BJTU will play an important role in the development of SCM and D.R. Congo. SCM is willing to select outstanding Congolese graduates of BJTU to improve their business and engineering.

After the meeting, 7 Congolese students of BJTU took part in the face-to-face communication with SCM delegation discussing issue concerned by both sides. SCM delegation encourages all the students to study hard in BJTU which is an excellent university of China.
The Closing Ceremony of Chinese Language Students in the 1ST Semester from 2015~2016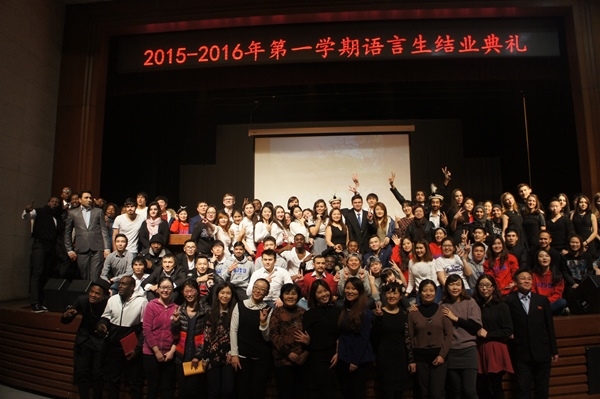 On Dec.31, 2015, the closing ceremony of the Chinese language students in the 1st semester from 2015~2016 has been held in the theater of Student Center successfully. During the ceremony, students have presented videos and shows. Besides, 45 excellent students have been awarded. All of them have enjoyed the ceremony.