Graduation Ceremony of SAU-IPSA (France) Class 2016

In the afternoon of December 15, the Graduation ceremony of exchange students from IPSA (France) 2016 was held in the hall 106 of Administrative building of Shenyang Aerospace University. Vice-President Wang Qi attended the ceremony.

After certificates awarding, was held a session of views exchange between french students, SAU teachers and some representatives of IEC international students. All 28 french students have expressed their gratitude to SAU, their different encountering during the short stay in Shenyang and their expectations to a better SAU. They also have showed their progress in Chinese language learning. The ceremony was conveyed in a relaxed and friendly atmosphere.












---
SAU delegation visits National Institute of Transport, Tanzania

On April 12, Mr. Henry Shi, Executive Vice Dean of IEC and Mr. Charles Lv visited National Institute of Transport (NIT). The delegation was welcomed by NIT Vice President and Dean of Aviation Technology School.




During the meeting, both parties have further discussed on 2+2 joint program, joint project, academic training as well as international academic conference. Besides, NIT students were also interested in SAU short-time language program and Chinese culture.







In NIT, it was a surprise to meet Mr. Ahmed Abdi Mohamed, who graduated from SAU in 2016 July. Abdi is employed by this famous institute as an academic.
After the meeting, SAU delegation visited the lab and facilities in NIT.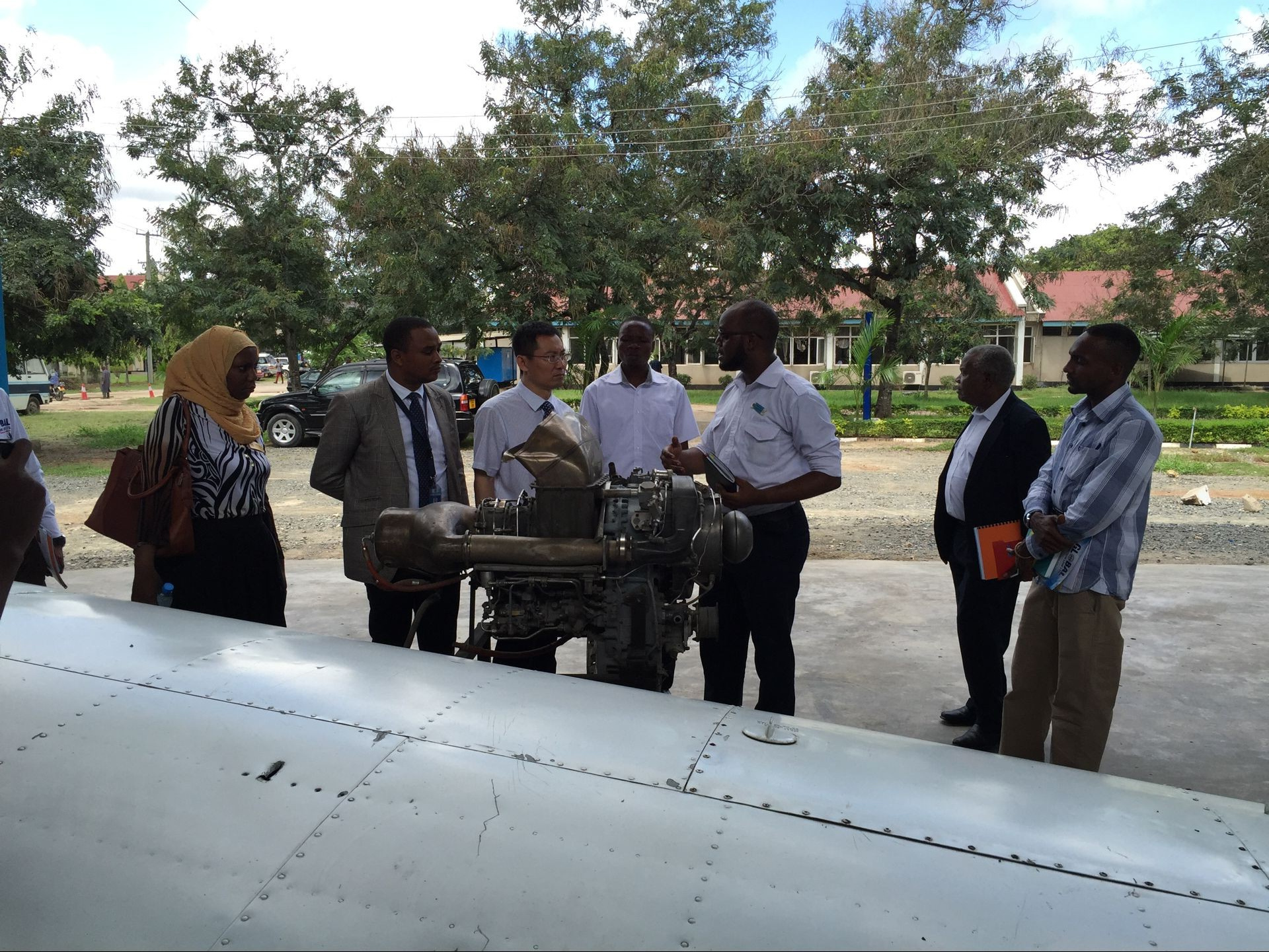 (Campus and lab visit)
---
2017 Spring semester inauguration and scholarship ceremony held

On 14 April 2017, Inauguration and Scholarship Ceremony was organized by the International Education Collage (IEC). The ceremony was held in the international conference hall of library. The program started with the welcome speech by Prof. Wang Qi, Vice President of SAU. Ms. Gao Bo, director of Shenyang Entry-Exit Inspection and Quarantine Bureau for Foreigners gave a brief introductions to rules and regulations of China.




(Prof. Wang Qi giving welcome speech)








(Ms. Gao introducing the rules)

During the ceremony, awards were presented for categories like outstanding volunteer, outstanding student union, monitors, athletes and scholarship award. A total of 249 students received the scholarship award classified as gold, silver, bronze, and progressive study. Every semester scholarship ceremony is organized to award the students for their excellent academic performance and volunteer work. The other main reason for this is to encourage the students to study hard as well as be socially active. Scholarship award comprises of certificate and a cash prize.




(Awarding scholarship)

---