international students'Diwali festival inTaishan Medical UniversityInternationalEducation College
Diwali is one of the biggest festival of Hindus, celebrated with great enthusiasm and happiness in India. The festival is celebrated for five continuous days, where the third days is celebrated as the main Diwali festival or 'Festival of lights'.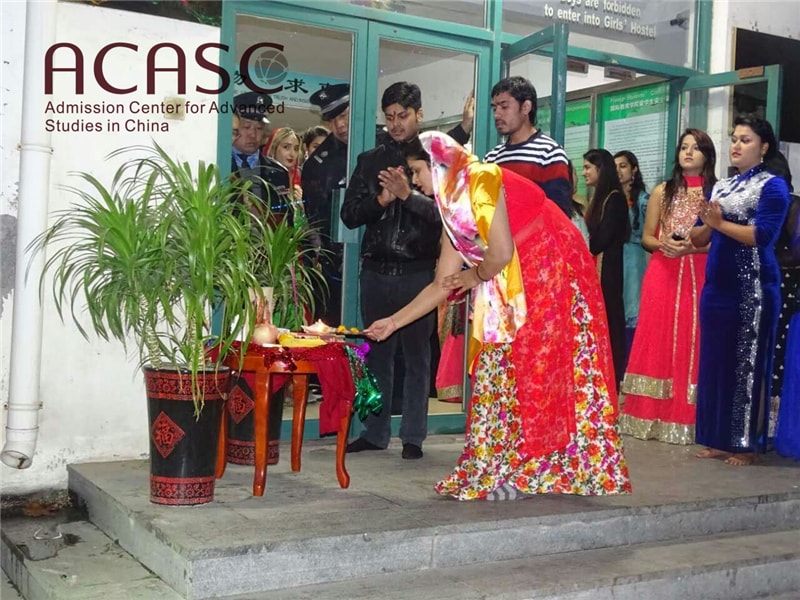 Different colorful varieties of fireworks are always associated with this festival. On this auspicious day, people light up diyas and candles all around their house. They perform Laxmi Puja in the evening and seek divine blessings of Goddess of Wealth. The festival of Diwali is never complete without exchange of gifts. People send for diwali to their near and dear ones.
---
International Education College Students in China full of winter life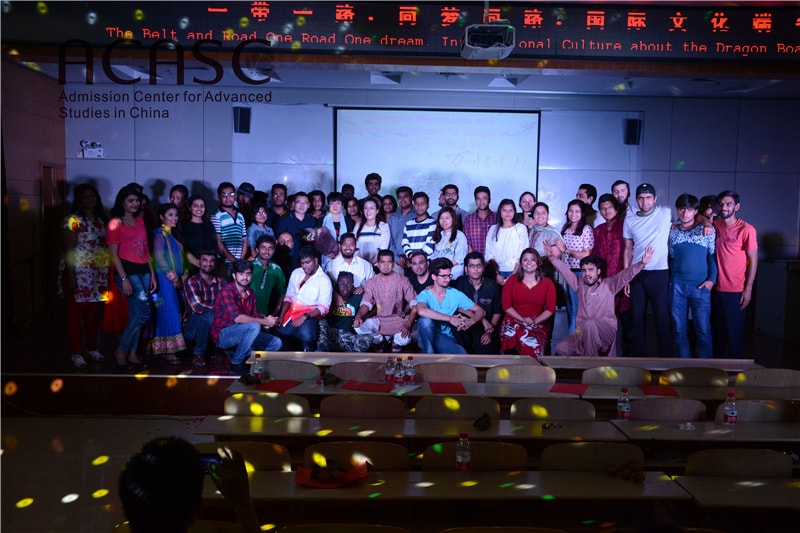 ---
The Belt and Road,One Dream One Road,International Cluture about the Dragon Boat Festival

As The Dragon Boat Festival is approaching, the air is fragrant from banboo leaves. In order to make foreign students have a deep understanding of traditional chinese culture, School of International Education began the celebration by an immensely popular scene of bustling dance with fan and drum at 19:00 on May 27th. Zhao Xiuxia, Party branch vice-secretary and vice-dean of the Shool, attended the Dragon Boat Festival evening and sent the most sincere wishes to the students.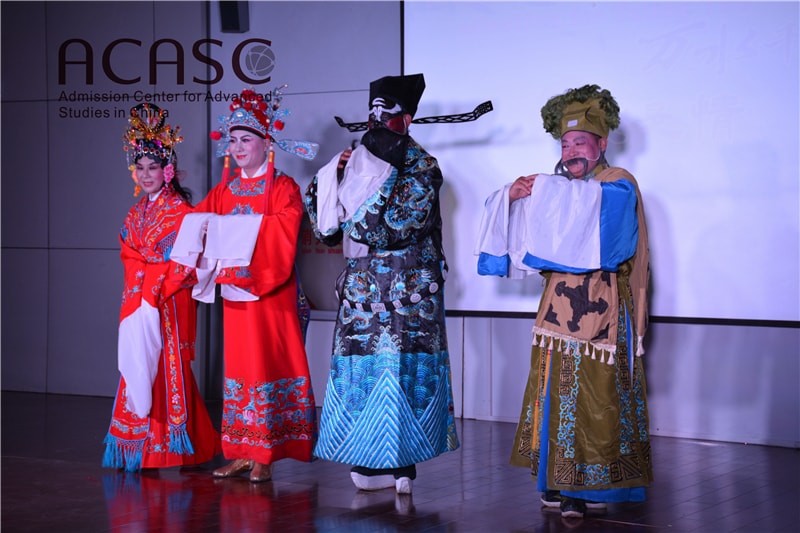 The contents of this event: First, Garner and Pakistan host introduced the Dragon Boat Festival origin. Then,sewing sachet and eating Tzung Tzu Next, programmes on the Chinese culture and exotic songs and dances from foreign students. Hook-on Chinese opera includes Huangmei Opera,lvju opera,Beijing opera and Henan opera, reflecting the charm of the extensive and profound Chinese culture. Cheongsam fashion show displays Eastern beauty incisively and vividly. Dance from Banglades states a story with the fine and smooth tone tirelessly by body language. Exotic songs and dances from India is graceful and restrained sometimes,is intrammeled sometimes. African performance makes people feel the original passion, Pakistan boys solo is deeply moving as the sounds of nature.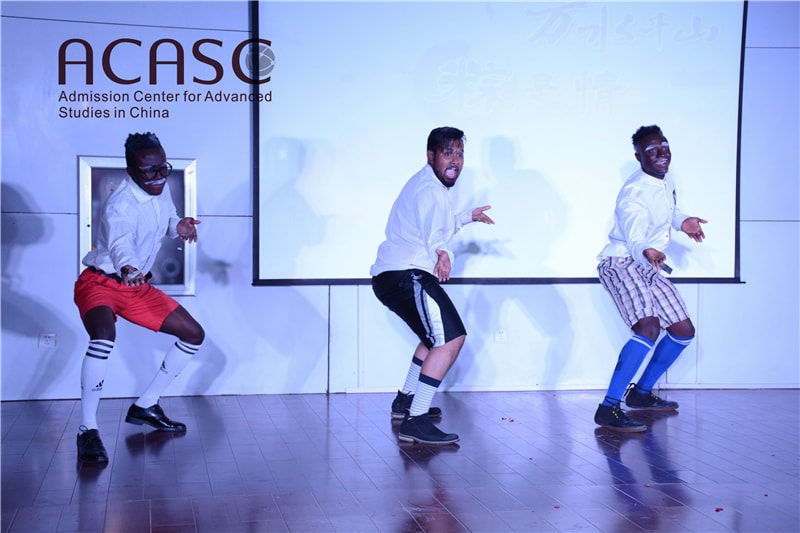 The party is a cultural exchange and integration between China and foreign countries. The students watched the programme while eating Tzung Tzu, bringing the party to a climax. The scene was filled with Laughter and cheer. Numerous Mountains and Rivers are inferior to people's affection for Tzung. Finally, all our teachers and students took a group photo, we had an unforgettable and meaningful dragon boat festival.
---