Yibeltal Belayneh: Journalism is the Mirror to See the World
Yibeltal Belayneh, an easy going and honest man from Ethiopia who is now studying journalism as a postgraduate student here in Communication University of China(CUC). Before he came to China, he worked at the Ethiopia Broadcasting Corporation (EBC) as a reporter for 5 years. He is a passionate journalist filled with ambition. He is an undeniably brave young man who has the guts to seek out more, leaving his familiar and comfortable life behind.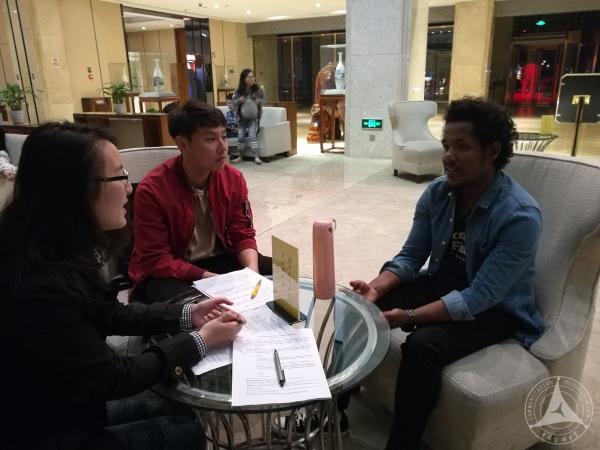 Finding Inspiration in Literature
Yibeltal Belayneh majored in Broadcast Journalism and finished his undergraduate study in Ethiopia. During this period, he spent most of his time immersed in a vast sea of books. It is not at all an exaggeration to call Yibeltal a book fanatic. He participated in a book club and a literature club, providing him with many opportunities to read—his favourites being novels and books about politics. Even now, at CUC, Yibeltal still devotes much of his time to reading books.
Yibeltal believes that reading has benefited him greatly, not only in his life but also in his career. Literature has made him knowledgeable, and has even inspired him to write stories of his own. Besides, as a learner, practitioner and explorer in the field of journalism, he has found connections between the literature and news. "When you do the report and make news, you are writing the stories. It's kind of the same. Journalism is a kind of literature."
A Journalist with Great Passion and Aspiration
"When I was child, I wanted to be a journalist."Yibeltal passion for journalism has driven him since childhood.
Before committing to his undergraduate studies, Yibeltal was one member of 180 journalists in the EBC (Ethiopian Broadcasting Corporation), The biggest TV and Radio Station in Ethiopia which was owned and financed by the government.
He worked as a reporter to write and edit news, focusing on international affairs. Most of the time, Yibeltal reported events or meetings. He would rush to the scene, seek out the information or undertake interviews, and then return home to write stories about the events. Alongside this reporting, he would also translate English video content to his mother tongue, or edit video for television news, and audio materials for radio news.
Apart from the routine works, Yibeltal was particularly inspired by one story about the Ethiopia-Djibouti railway construction progress, which was built by two Chinese engineering corporations. To develop the story, he travelled to Djibouti. That was his first time of going abroad. As a young and inexperienced reporter, he felt that the Ethiopia-Djibouti story was his gateway into journalism that would allow him to move beyond the local level. For the first time, Yibeltal saw a wide and vivid world in front of him. He reflected, "Journalism is the mirror to see the world."
Desiring to be more knowledgeable, professional, and international, Yibeltal resigned from his job to continue his studies overseas in the brave and confident pursuit of his journalistic dreams.
"The 33rd Spring of CUC" Campus Singing Competition Successfully Held
At 6:30 p.m. of May 5th, 2017, the final of "The 33rd Spring of CUC" campus singing competition was successfully held in CUC Auditorium. After three rounds of fierce competition, Zhang Qinyuan won the championship.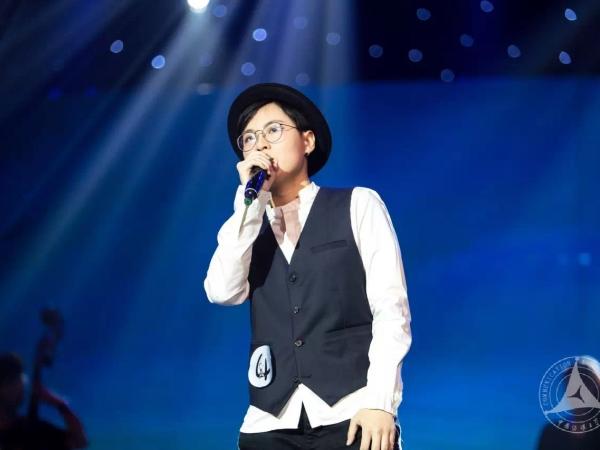 She is a jazz diva and her easy stage manners fully released the charm of the song.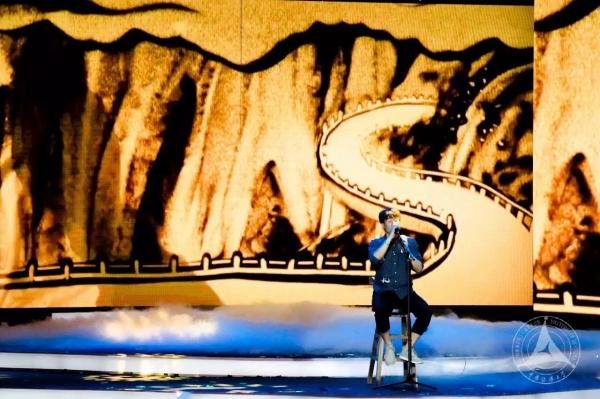 His song is cadenced and rich in feeling, integrating his life story into the song.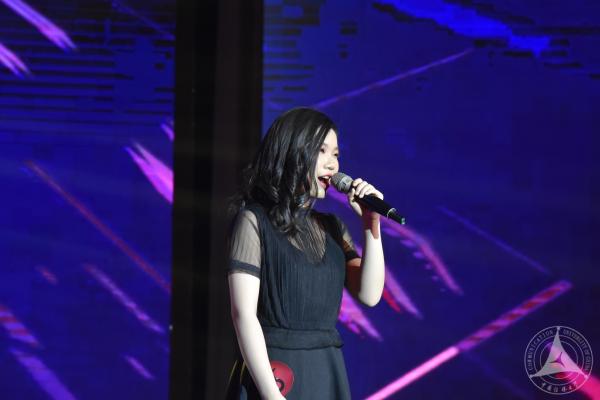 She is with the European and American style and has a strong rhythm and metrical sense.

CUC Attends the BEA! Delegation of Faculty of Journalism & Communication Took Part in Broadcast Education Association's Annual Meeting in Las Vegas
Between April 22nd and 27th,the minister of the faculty of Journalism and Communication, Gao Xiaohong, headed a delegation alongwith vice minister Wang Xiaohong at the 2017 annual meeting and the National Airport Broadcasting (NAB) show of the Broadcast Education Association (BEA). The BEA was founded in the middle of the 20th century and is recognized to be the most authoritative broadcast and television academy in the United States. This visit is somewhat historic, as CUC is the first Chinese university in history to have sent a team to the BEA.
On April 23rd, the delegation and the BEA, together with Chinese Communication Association, held a forum themed Markets, Jobs and Education: the reconstruction of Chinese media in the media integration era. The forum was hosted by professor Zhou Shuhua, chairman of Chinese Communication Association and tenured professor at the University of Alabama. The forum was a major success, garnering lots of attention from experts on broadcasting and television education.
Professor Wang Xiaohong delivered an keynote speech on restructuring broadcast and television education in the era of media integration. She introduced the conditions and challenges that afflict broadcast and television education in China and explained that it is necessary to provide students with a learning environment that encourages them to cultivate their creativity, their practical skills, and their specialized skills. Informed by practices rooted in Journalism and Communication, she came up with a "4I" framework: Interdisciplinary, International, Interest, and IP.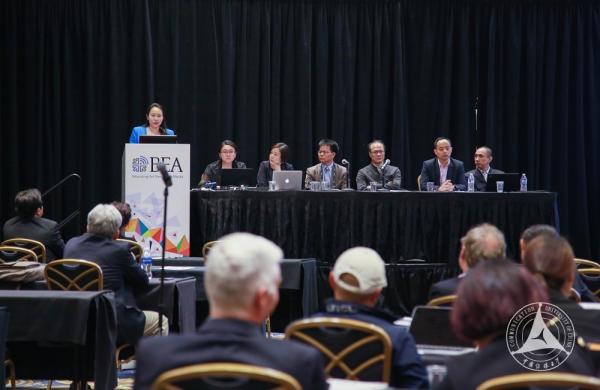 During the forum, Su Hongyuan, minister of faculty of Journalism and Communication in South China University of Technology, analyzed the transformation of Chinese enterprises in the era of media integration by using WANDA GROUP as an example. Luo Ziwen, executive minister of faculty of Journalism and Communication in China Youth University of Political Studies, introduced the research model of Chinese TV shows. Gujie, professor in the faculty of Journalism and Communication at CUC, discussed the practice and direction of Chinese media in the era of media integration based on empirical data. Additionally, Professor Chen Changfeng, executive vice minister of faculty of Journalism and Communication in Tsinghua University made a comment on the forum. For the first time in the history of the BEA meetings, Chinese university students Liu Haiyang and Ge Tianxun had the opportunity to share their achievements by publishing their article.