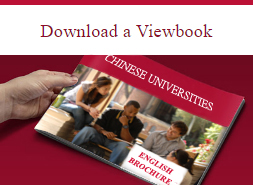 Mianyang normal university is a sichuan provincial full-time undergraduate colleges and universities. The school is located in known as "intones pearl" the national civilized city of science and technology of China, li bai birthplace, the city of mianyang.
In 2002 approved by the national ministry of education, mianyang normal university by the original in mianyang, mianyang normal college and education college was formed. As a bachelor's degree award authority unit 2006, 2007, with good grades through the national ministry of education level of job of undergraduate course teaching is evaluated, 2011 were allowed to become a "national special requirements for project service" pilot unit, began to recruit environmental engineering professional master graduate student degree. Since school, the school accumulated and formed the "self-reliance, hard work, pragmatic innovation, the pursuit of excellence" spirit of "education for this, the local service" educational philosophy, the "thick Germany, erudite, hony" and the motto, "hong Wen Li teach, stop yu zhishan" teaching style, "learn to pay equal attention to, the unity of" the style of study. Accumulated for the country has trained more than 120000 outstanding students.
The existing high school campus, who swam fairy campus valley campus, the campus covers an area of nearly two thousand mu, building area of more than 460000 square meters, has a modern library, teaching building, laboratory building, sports venues and other service facilities. Existing 16 secondary school, 54 full-time undergraduate majors, covering nine disciplines. Dr Existing teacher 454 people, senior titles, 161 people, 53 people, master tutor, enjoy the state council special allowance experts, academic and technical leaders of sichuan province and a backup, sichuan outstanding expert with outstanding contribution, famous teachers 15 m, title of the municipal personnel experts 4 person. Already formed the graduate student education, a full-time this specialized subject of higher education, adult this specialized subject education personnel training system of higher education and students, graduate students, full-time students, foreign students more than 17000 people.