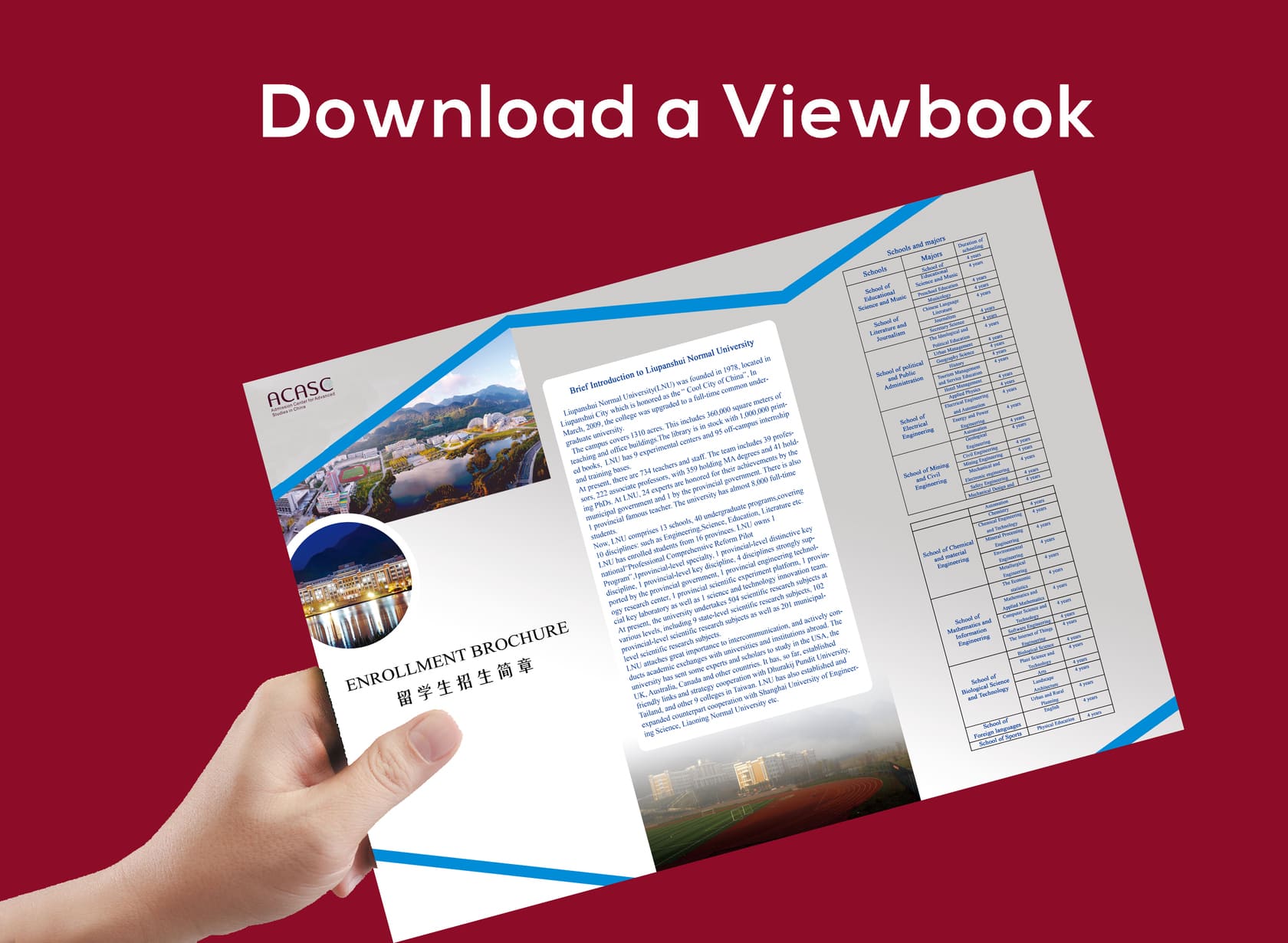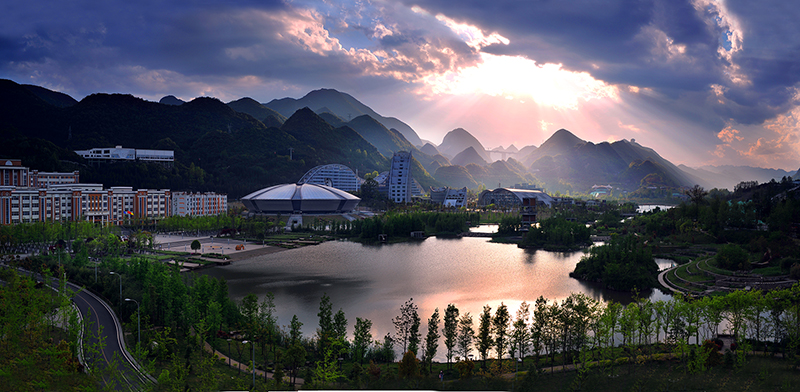 Approved by the Ministry of Education, Liupanshui Normal University is a general higher education, undergraduate-level, full-time college which was founded in March 2009. The university is situated near the People's Lake, on the Shuicheng riverside in Liupanshui City. Located in the west of Guizhou province, Liupanshui is nicknamed, "China's Cool Capital" as it is known for its wonderful moderate temperatures year around.

There are seventeen faculties, two research institutes, four provincial-level qualified laboratories, a botanical specimens display room, and currently being built is a national-level coal inspection center. A great number of practice & training bases have been established by some big state-owned enterprises such as Shuicheng mining group, capital steel Shuicheng steel & iron group, Yushe National Forest Park, and Liupanshui middle and primary schools. Liupanshui Normal College publishes an academic Journal and the Liupanshui Normal College Paper. Currently, the college has fourteen full time four-year undergraduate programs,thirty full time three-year associate's degree programs, twenty-six adult education programs, covering the following disciplines: science, engineering, literature, law, history and education. Liupanshui Normal University enrolls students from ten different provinces as well as enrolling foreign students. In 2015, the college has 5813 full-time students.
Liupanshui Normal University now has 720 full time teachers & clerks, including, thirty-seven professors, 162 associate professors, with 295 with MA degrees and nineteen at post holding PhDs. The college teachers have undertaken over 100 provincial-level, municipal-level and college level research projects; established three provincial-level excellent quality courses, 32 college-level excellent quality courses; published professional works, editing 42 textbook volumes; They have also published over 2200 research papers in domestic and overseas journals. The college students take part in many rich and colorful cultural activities where they have achieved great success in not only provincial but even in national cultural activities. The college students' social "three sends to countryside" received many rewards by China Propaganda Ministry, Education Ministry, and the China Central League Committee.
Beginning over 30 years ago the college's aim has been to build a college to support the people, supplying service to the local economy, the college has graduated over 17,000 students. They have been the backbone in each field they have graduated in especially in education.
Active and lively Liupanshui Normal University shall abide by the University motto "being a paragon of virtue and learning, being a paragon of seeking for truth." The college wishes keep up and develop the spirit of cultivating the most out of their students to become stronger and wiser. Liupanshui Normal University wants to set up an excellent Guizhou Science and Technology college, and will continue to create a wonderful college environment.