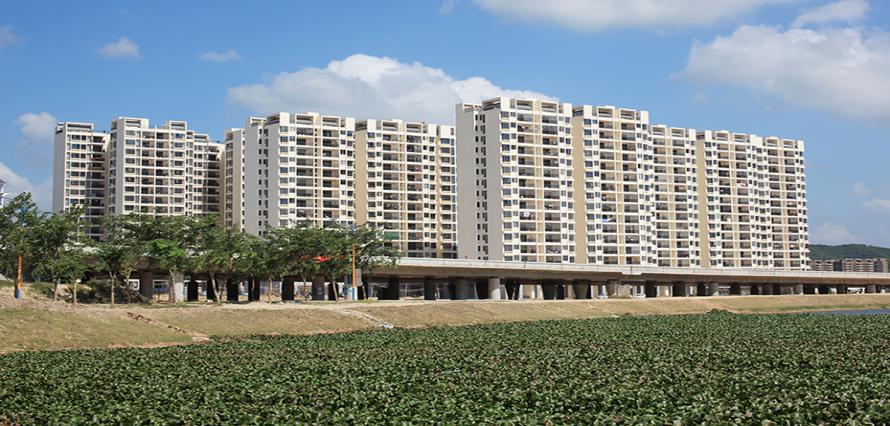 In April 2006, Hainan Normal School for Nationalities was merged into Qiongzhou University. Its main campus was moved from Wuzhishan City to Sanya City in 2008. In September 2015, its name was changed into Hainan Tropical Ocean University.
HTOU has two campuses respectively located in Sanya and Wuzhishan, covering a total area of over 133.33 hectares. HTOU has a gross floor area of 385,800 square meters, among which 171,400 square meters are for teaching and administration. The value of fixed asset reaches to 894,453,700 RMB and the total value of teaching and scientific research facilities being 101,159,600 RMB. There are 1,277,100 paper books and 342,800 electronic books in the library.
HTOU now has 12 schools offering 1 MTA (Master of Tourism Administration) program, 44 undergraduate programs and 12 post-secondary programs. Its educational disciplines have expanded into 9 fields which are Liberal Arts, Sciences, Engineering, Management, Law, History, Agriculture and Education and Philosophy. HTOU has 1 national discipline comprehensive reform pilot project, 4 provincial key disciplines, 5 provincial characteristic majors, 11 provincial excellent courses, 6 provincial teaching teams, 2 provincial key laboratories, and 1 provincial experimental teaching demonstration center for fundamental courses. It has formed a disciplinary system pattern of marine, tourism,ethnology and ecology.
Currently, HTOU has about 1000 faculty members. Some experts of HTOU are enjoying state-council-level and provincial-level special allowances. Some are elected as national candidates of the "New Century Talents Project", first and second level candidates of provincial "515 Talents Project", national excellent teachers and provincial star teachers. More Ph.D. and master supervisors and "Dual-qualification teachers" from enterprises or scientific research institutions have joined in HTOU.
HTOU has 14,640full-time students including 51 postgraduates, 11,354 undergraduates, 3,235 students of post-secondary programs and 103 international students.
The university always adheres to the talent cultivationidea of "Serving to Demands, Focusing on Mind Development, Combining Generaland Special Skills, DevelopingMoralities and Abilities, Uniting Knowledge and Behavior, Being Innovative and Independent, and AssumingResponsibilities", highlight the status of teaching quality, innovates talent training modes, and constantly promotes talent training quality. In recent 3 years, students of HTOU won 361 national awards and 969 provincial awards. Students performed outstandingly in different national contests such as the "Challenge Cup", National Mathematical Modeling Contest, Electronic Design Contest, National Tour Guide Contest and Innovation and Entrepreneurship Skills Competition. Students of HTOU have honorably won 31 national first prize and 86 national second prize.
HTOU has a group of bases and centers, which support the development of different disciplines, serve to the needs of scientific research and talents cultivation, promote the inheritance and innovation of Hainan ethnic culture and boost the development of local economy and society. In recent years, HTOU has established the following bases and centers: Regional Research Center of Shanghai Cooperation Organization University, Education Aid Center of Ministry of Education, China International Youth Center (Hainan), Experimental Center for Moral Development Activities of the National Youth, Training Base for Social Talents of Mini