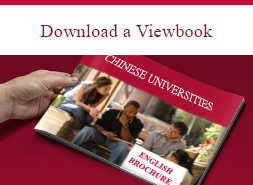 Xiaozhuang has two campuses, the Mochou campus and the Fangshan campus. Combined, these campuses cover nearly a square kilometer (1300 mu). The university employs over 1100 instructors, including more than 300 high title instructors, one Jiangsu Province Higher Education Celebrity Instructor, six who are provincial "333 Project" Third Level Fostering Objects, three who are provincial Qinglan Project Chinese Youth Academic Leader Fostering Objects, and twelve who are Excellent Youth Key Instructor Fostering Objects.
Xiaozhuang has over 15,300 students enrolled in fulltime undergraduate programs, as well as over 9000 students enrolled in various types of adult continuing education programs. At present, Xiaozhuang has 70 specialized undergraduate majors; sixteen of these are in the normal college. Xiaozhuang has twelve subsidiary colleges, one college, two research centers, seven research institutes, as well as an institute of continuing education, the China-Korea IT Institute and the Institute of Eastern Culture and International Exchange. It also contains one Provincial Key Construction Discipline, one Provincial Basic Experimental Education Model Center, two construction points, one Provincial Specialized Major, one National-level and Provincial–level Specialized Construction Points; among these, Contemporary Literature is a Provincial-level Key Construction Discipline, and Primary School Education is a National-level Special Major Construction Point.
Supporting the Students' Mental Health Education Research Center and the Mental Health Research Institute, the Tao Xingzhi Work Station (Nanjing Municipal Primary and Middle School Psychological Aid Center), under the direction of Tao Laiheng, has been helping to ensure the healthy growth of minors for the past eighteen years. It has already become a window for Nanjing the Civilized City, as well as for basic education. It is a progressive model for the nation's spiritual civilization construction. In May of 2009, the Central Government Civilization Office chose Xiaozhuang as the location for a national conference on Developing Youth Mental Health Education, thus promoting the successful experiences of the Tao Xingzhi Work Station. Tao Laiheng received a special subsidy from the State Council; in addition, Tao received the Jiangsu Province Moral Example Nomination Award and was recognized as a National Excellent Educator, National Minor's Thought and Morality Construction Advanced Worker, National Higher Education Excellent Thinker and Political Education Worker, National Model Educator, etc.
Xiaozhuang maintains by Tao Xingzhi's principle - "teach people to seek the truth, learn to seek truth", and in doing so, the school ceaselessly raises the quality of education. The school has published papers entitled, "Unity of Teaching, Learning and Doing: Establishing a Structure for a Practical Primary Education Curriculum" and "The Wisdom Tree: Exploring Practical Ways to Foster Creativity in Preschool Education". These publications received the Jiangsu Province Higher Education Result Level One Award and the Special Level Award, respectively. Our school's traditional activity, Talking Under the National Flag, has received the National Higher Education Campus Cultural Construction Result Level One Award. Hundreds of Xiaozhuang students have won gold and silver medals in provincial and national competitions such as university student English, drafting, campus talent shows, normal college student personal cultivation, digital blueprinting, enterprise planning, and others. The Xiaozhuang chorus took a gold medal at the 2009 Singapore Chinese Choral Festival, and also received an Excellence Cup.
Xiaozhuang places great importance on international exchange and educational cooperation, as well as on opening education to the outside world. Our school has established amicable and cooperative relations with institutes of higher learning in the United States, Canada, England, France, Russia, Japan, Korea and other countries and regions. Xiaozhuang has hired more than twenty faculty members from the United States, England, Japan, Korea and other countries.
Facing the future, Nanjing Xiaozhuang University endeavors to create an open, multi-discipline, nationally recognized university that incorporates research and practices the educational philosophy of founder Tao Xingzhi, one that will make even greater contributions to Nanjing, city of education, and Jiangsu, a leading province in education!