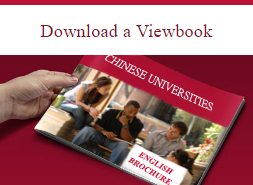 The IYU is equipped with a strong and professional faculty especially in the field of Chinese language teaching, consisting of both senior teachers with rich experience and young teachers with vigorous creativity. Since its establishment, the university has been insisting to the principle of bring in leading educational conception and methodologies from overseas countries and connecting to the international educational environment. Owing to its advanced facilities, rich contents and pleasant living condition, the university attracts students, scholars and entrepreneurs from over 20 countries such as Japan, Korean, U.S.A, France, Canada, UK, Denmark, Germany, Indonesia and etc. to come for studying and exchange programs.

Beijing International Youth University is approved by the National Education Commission to enroll overseas students to study in China. It is also one of the exam test centers for Chinese Language Proficiency Test (HSK), which is approved by China National Office for Teaching Chinese as a Foreign Language (NOCFL).
IYU School, affiliated with International Youth University, was set up in March, 2001. It aims at preparing overseas students to enter famous universities in China. So far there are almost 200 graduates from IYU who used to study and are studying in the famous universities such as Peiking University and Tsinghua University. The students' majors involve law, journalism, Chinese, international relations, architecture, economy, computer and so on.