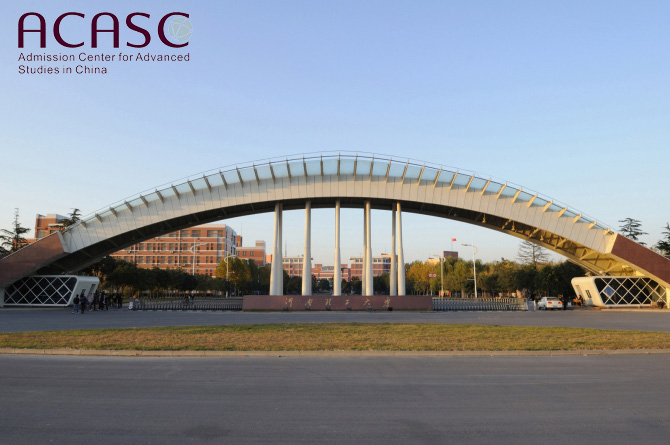 In the history of the university, the great educator Cai Yuanpei, the famous geologist Weng Wen-hao, the mining mogul Sun Yue-qi served as the board of directors, executive director, honorary president and chairman. Zhang Zhong-lu, Zhang Qing-lian, Ding Guan-hai, Zhang Bo-sheng and many other overseas scholars, professors taught in university and served as leadership positions successively. Under their leadership, the university became well-known home and abroad. During a century's period, HPU has formed its idea of running school "Educate People and Advocate Academic" and founded the spirit of "Learn Eagerly and Act Diligently". The university has carried on its excellent traditional thoughts of "Work Hard and Achieve Pragmatic Results, Love China and Love HPU". The deep cultural accumulation through 100 years and rich education experience laid a solid foundation for its rapid development.
HPU devotes itself to promoting international academic exchanges and cooperation with institutions of higher education of foreign countries. Since 1980s, it has established sisterhood relationship with 15 countries and more than 30 universities and research institutions in USA, UK, France, Canada, Australia, Poland, Russia, Japan, Korea, etc. and had made great achievements in teachers exchange, students exchange, scientific research and academic cooperation.
Hundred years of hard work bred today's fragrant blossoms. Since its establishment, the university has cultivated more than 13 senior specialized personnel for the country. Most graduates become the backbone in their units; many people have become well-known experts, scholars, academicians and served as the provincial, city and large enterprise leadership positions.
Centennial HPU, Century Elegance. Standing at a new historical starting point, tailing the wind of centennial celebration, according to the university's first CPC convention depicted grandiose blue print, HPU is thoroughly implementing the scientific outlook on development, opening the thought, deepening reform, promoting development mode change, striving to improve the quality of personnel training, scientific research and serving for economic and social development of ability, to create the new phase of high-level university and compose the national golden chapter.