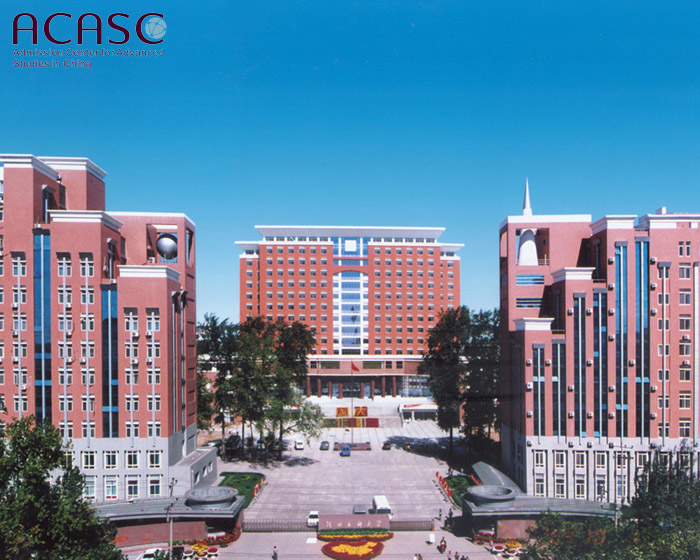 The university has now evolved into a comprehensive and multi-disciplinary medical university which comprises 14 colleges, and offers 19 undergraduate and specialized training programs. There are 22000 full-time undergraduates and specialized trainees as well as 3,561 postgraduate students currently studying in this university.
There are 4 postdoctoral research stations for Basic Medical Sciences, Clinical Medicine, TCM-Western Medicine Integration and Biology in Hebei Medical University. The university has been authorized to confer doctoral degrees in 37disciplines . Thus far a complete medical education system has formed for cultivating bachelors, masters, PhDs and postdoctoral researchers in Hebei Medical University.
The total number of faculty and staff is 123,17, including 11,428,professionals (988 being professors or equivalents and 1,591 being associate professors or equivalents). Among them 106 are doctoral candidate supervisors and over 1,000 are master candidate supervisors.797 faculty members are doctoral or master degree holders. Especially, among the faculty there are a good number of erudite experts with nationwide or worldwide prestige, including 2 academicians of the Chinese Academy of Engineering, 2 Provincial'Yanzhao' Scholars,1 National Outstanding Professional Talent,2 state-level candidates for the New Century Hundred-Thousand-Ten Thousand Talents Project of the Ministry of Personnel, One professor has been listed as one of the National One Thousand Young Talents,126 experts receiving Special Allowances from the State Council, 65 outstanding experts under direct management of the province, 1 candidate for"One hundred Talents Project" of Hebei Province,and 1 candidate for the First Level of New Century "Three Three Three Talents Project"of Hebei Province ,112 state-level or provincial-level young distinguished Science-and-technology Management experts,8 National Excellent Teachers and 10 Provincial Renowned Teachers. 124 experts are council members, executives or vice-chair of national academic associations.
Hebei Medical University boasts its excellent educational facilities. The campus covers an area of 224 thousand square meters, and its builing area is 240 thousand square meters. The university is equipped with 310 million Yuan worth of instruments. Its library has a collection of 104 million hard-copy books and 3.2 million kinds of e-books. 5 hospitals, i.e., the First Hospital of Hebei Medical University, the Second Hospital of Hebei Medical University, the Third Hospital of Hebei Medical University, the Fourth Hospital of Hebei Medical University, and the Stomatological Hospital of Hebei Medical University, are directly affiliated to the university and are all third-level Grade A hospitals, with a total of 8,257 beds. Including Hebei Provincial People's Hospital and Tangshan Workers Hospital, are indirectly affiliated to Hebei Medical University. Additionally, the university has 22 teaching hospitals and practice bases,with teaching beds 23000.
Hebei Medical University is not only the centre of medical education and clinical service in Hebei Province, but also the center of medical research. It has established 1 national key discipline, 1 candidate national key discipline,17 provincial key disciplines,16 national key clinical specialties,4 provincial characteristically strong disciplines, 2 key laboratories of the Ministry of Education jointly supported by the province, 22 provincial key laboratories and 6 provincial research institutes. The university undertakes over 400 research projects each year, with annual research grants over 60 million Yuan. Besides, the editorial offices of 4 national or provincial academic journals are located in this university.
In recent years, Hebei Medical University has become an important platform for international cultural and academic exchange. It has established close cooperative relations with 20 medical institutions in Japan, Korea, the United States, Belgium and France successively. More than 30 foreign experts have been invited to hold honorary positions in this university, and over 500 overseas students coming from 30 countries including the United States, Korea and Japan or from Hongkong, Macau and Taiwan are currently studying here.
The Clinical College of Hebei Medical University is an independent college founded with a brand-new running pattern and approved by the provincial government as early as 2001. It is located in the higher education zone in the south-east of Shijiazhuang city, with a beautiful campus and convenient transportation. In 2003, the Clinical College was approved by the Ministry of Education as a full-time undergraduate college. The college covers an area of 205.7 thousand square meters, with a floor area of 220 thousand square meters. It various modern facilities including a library with a collection of 511 thousand hard-copy books, well-equipped teaching buildings, an experimental center, dormitories, a dining hall and canteens, and a standard stadium, which provide students with favorable learning and living conditions. With the support of the strong teaching resources of Hebei Medical University and after years of self-development, the Clinical College has built up a well-structured teaching team and 7 undergraduate programs comprising Clinical Medicine, Stomatology, Anesthesiology, Clinical Laboratory Science, Medical Imaging, Nursing and TCM-Western Medicine Integration.