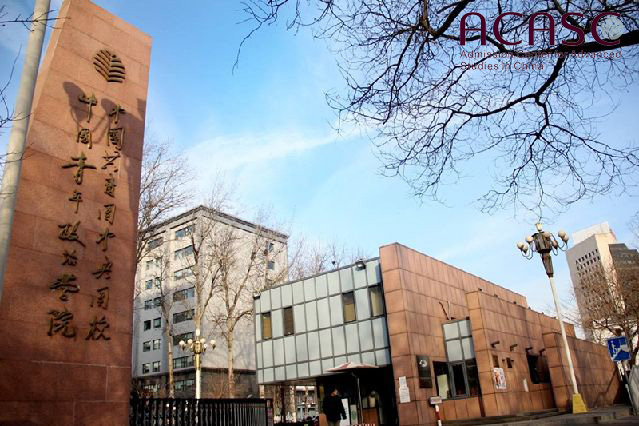 China Youth University for Political Sciences (CYU) was established in 1985 as a development of the Central School of China Youth League and is currently co-sponsored by the Ministry of Education and the All-China Youth Federation. Top-ranking statesmen such as President Hu Jintao and Vice Premier Li Keqiang have served as the university's president. Located in Beijing, the university enjoys convenient transportation and rich academic resources.
CYU has a versatile education framework which includes undergraduate and graduate education, Chinese language education for foreign students, continuing education, and youth leader training programs. Currently we offer 13 undergraduate and 15 graduate programs which fall into 5 academic categories, including Philosophy, Law, Management, Economics, and Literature. The university comprises 13 academic departments and centers, such as Chinese Marxism College, Youth Work Department, Social Work School, Department of Economics, Department of Law, Department of Journalism, Department of Public Administration, Department of Chinese Language and Literature, and Department of Foreign Languages.
---
Currently, the university has 5,081 full time students (including international students) and 572 staff members in total.
For years, CYU has been in long-term cooperation with some international organizations, such as U.N. Economic and Social Commission for Asia and Pacific, UN Children's Fund, International Labor Organization, and World Bank. CYU also develops and maintains extensive links in the area of undergraduate and graduate education, scientific research and academic exchange with universities and research institutions from more than 20 countries such as the United States, UK, Russia, Germany, Canada, Japan and Korea.
---
The international student education of the university has received wide recognition. CYU is one of the Chinese higher institutions admitting international students under Chinese Government Scholarship Program and Beijing Government Scholarship program, and is the executive member of Beijing Foreign Students Administration Association. The School of International Education and Exchange of CYU as the administrative department of international students is in charge of the recruitment and daily administration affairs of all international students of CYU. The school also offers Chinese language and cultural courses and organizes diverse cultural activities for international students. Currently there are about 200 studying on campus.
---