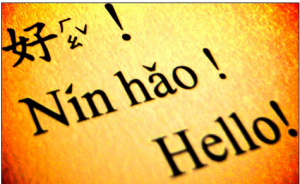 Learning chinese offers you a lot more then you can think.
trillions of people travel to China to see the shrines, walk The Great Wall of China and indulge in the wonderful food markets in cities such as Beijng and shanghai. Here are some reasons to convince you shall you mandarin in china.
Use of mandarin:
As we say mandarin, it is not only spoken in china but it has embedded its root deep into some other countries around the globe such as, " Malaysia, Taiwan, Singapore, Indonesia, Thailand, Brunei, Philippine and Mongolia" and if you have intentions to do business in china or any other country where mandarin is also an option, this is your golden chance!
Fee:
Studying mandarin in china is not that much expensive. The chinese government has always cared about the people who want to contribute any good in this country or in the world.
Advantage of living in the country:
Learning mandarin while living in china is like dream come true! You are getting full benefits while studying mandarin and living in the country of its origin. You wont be only learning the language but also the culture, traditions and much more.
friends with different cultures:
China has the biggest population in the world with approximately 1.28 billion people. learning mandarin gives you access to communicate with locals and connect on a deeper level.
Other opportunities:
By learning the language many doors will open for you I.e. if you want to do a business, start a job or other such things.
China has become a economic door for many countries and there always need of the people knowing the native language.
facts about mandarin:
Currently Mandarin Chinese is spoken by over 1 billion people around the world, about one fifth of the global population;
Each year more and more students around the world whose mother tongue is not Mandarin are studying it with enthusiasm and success. If they all can learn it, so can you!