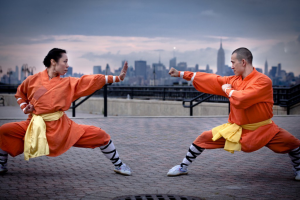 Wudang quan is a class of Chinese martial arts. Wudang quan decodes as "Wudang fist." Whereas Shaolin includes many martial art styles, Wudang quan includes only a few arts that utilize the focused mind to control the waist, and therefore the body. In general, kung fu refers to the Chinese martial arts, also called wushu. In China, it refers to any study, learning, or practice that requires patience, energy, and time to complete.
There are many universities in china that offer Kungfu for the overseas student and is taught under many classes such as:
Master Chen Shixing's class
Short-term Training Class
Monthly Health-preserving Class
Six-month Wudang Taiji Coach training class
Wudang Traditional Wushu Class
Daoist Health-preserving Qigong
The famous universities offering Kungfu in china are as follows:
Zhengzhou University
Beijing Sport University
Shaolin Epo Wushu College
Longwu Kungfu Center
Shaolin Temple Xiaolong Martial Arts School
Siping Shaolin Martial Arts Academy
Zhonghua Martial Arts School of Shandong Laizhou
Shaolin Temple Harbin Wushu School
Chenjiagou Martial Arts College
Requirements for studying Kungfu in china:
The requirements for studying Kungfu in china are not kept strict so that every overseas can study the martial art and find peace in themselves. Here are some of the general requirements for studying Kungfu in china:
Must be in good health
Must have a good attitude
Ages between of 14 to 60 years old
Tips by masters:
Here are some of the tips by the masters of Kungfu from china that you cannot find anywhere in the entire world.
Work on your balance and flexibility.
Master a few stances.
The horse stance.
The front stance
The fighting stance.
Work on your punch
Work on your blocks.
Get your kicks strong.
Come join any of the kung fu university today and learn to control your anger, emotions and your balance in other parts to lead a healthy and strong life.