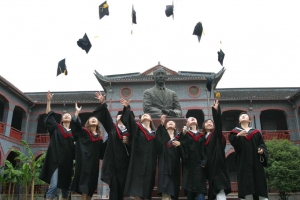 Choosing china for further studies would prove one of your best decisions you ever made. There are many universities in china that are well known and holds a great reputation among all other universities of the world. One of the reason of achieving this reputation is the hard work and dedication of the faculty and staff of the universities.
Best universities in China for international students according to majors:
Below are some universities categorized according to the majors offered in different universities in China for overseas students:
Best engineering universities in China for international students:
There are many top universities in china that offers you a degree that is highly appreciated anywhere in this entire world. Some of these famous universities are as follows:
Engineering:
Tsinghua University.
Peking University.
Fudan University.
University of Science and Technology of China.
Shanghai Jiao Tong University.
Nanjing University.
Zhejiang University.
Beijing Normal University.
Management:
Peking University
Tsing Hua University
Zhejiang University
Renmin University of China
Wuhan University
Medicine:
Peking University
Tsing Hua University
Tianjin Medical University
Wuhan University
Dalian Medical University
Sciences:
Peking University
Harbin Institute of Technology
Wuhan University
Hunan University
Nankai University
General information:
Around 600 colleges and universities are accredited to admit international students. Rather than rankings, Chinese people generally refer to Project 211 and Project 985 – initiatives by the Ministry of Education in the 1990s, aimed at supporting and developing approximately 100 key universities, and developing world-leading higher education. The closing date for applications is usually in April or May of the year of entry. The majority of universities only have an autumn entry, starting in September.
Scholarships:
The students studying in different universities in china not only enjoy the modern day facilities but also are provided with scholarships. The scholarships are offered to the hardworking and brilliant foreign students. There are many types of scholarships offered to the overseas students depending upon the major, university and program they choose. The scholarships are classified into many categories, some of which are awarded once in year which is around 5000RMB. However, there are some scholarships awarded to the overseas students in the form of monthly allowance. There are a number of different best universities in China for the international students, Choose one according to your desires and make your dream come true!